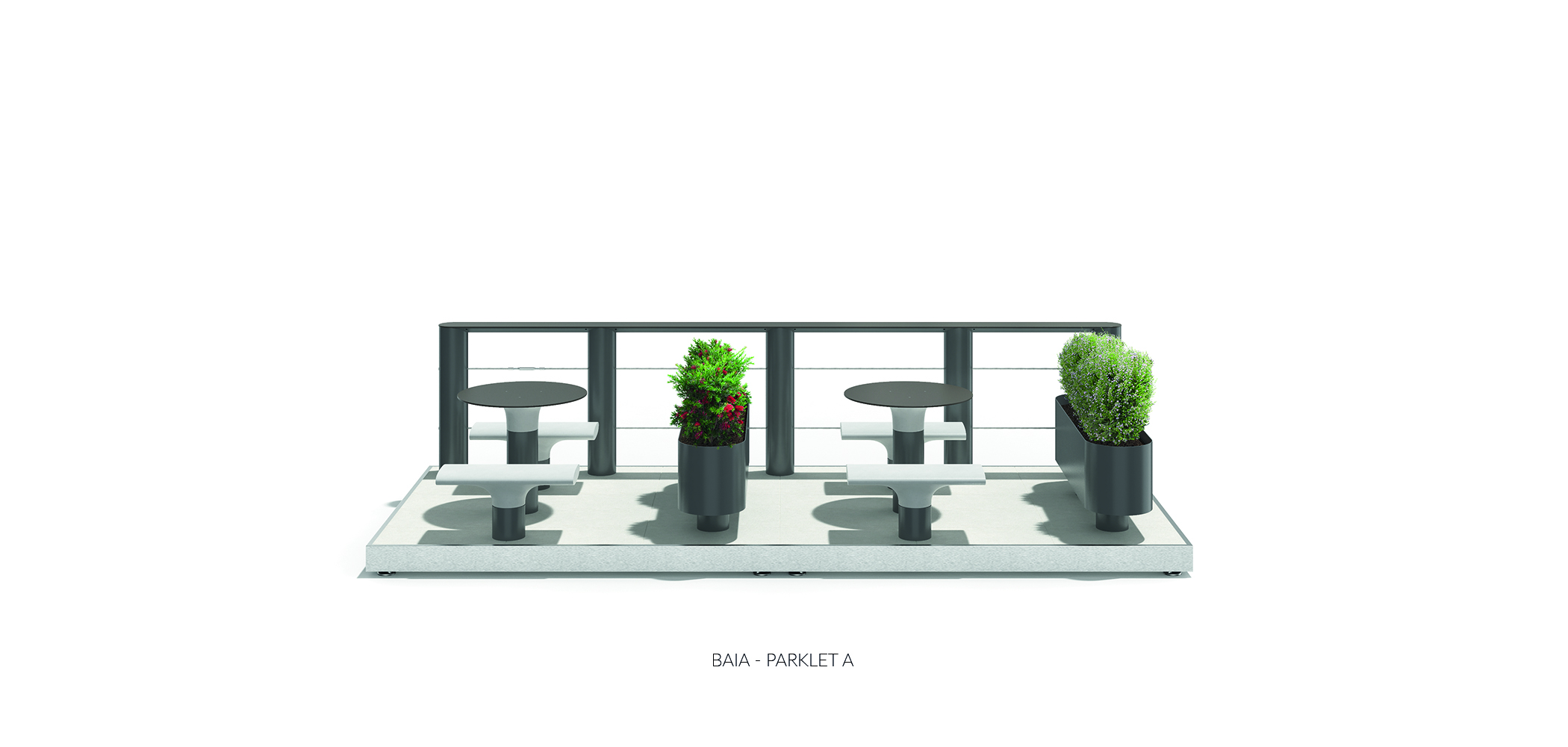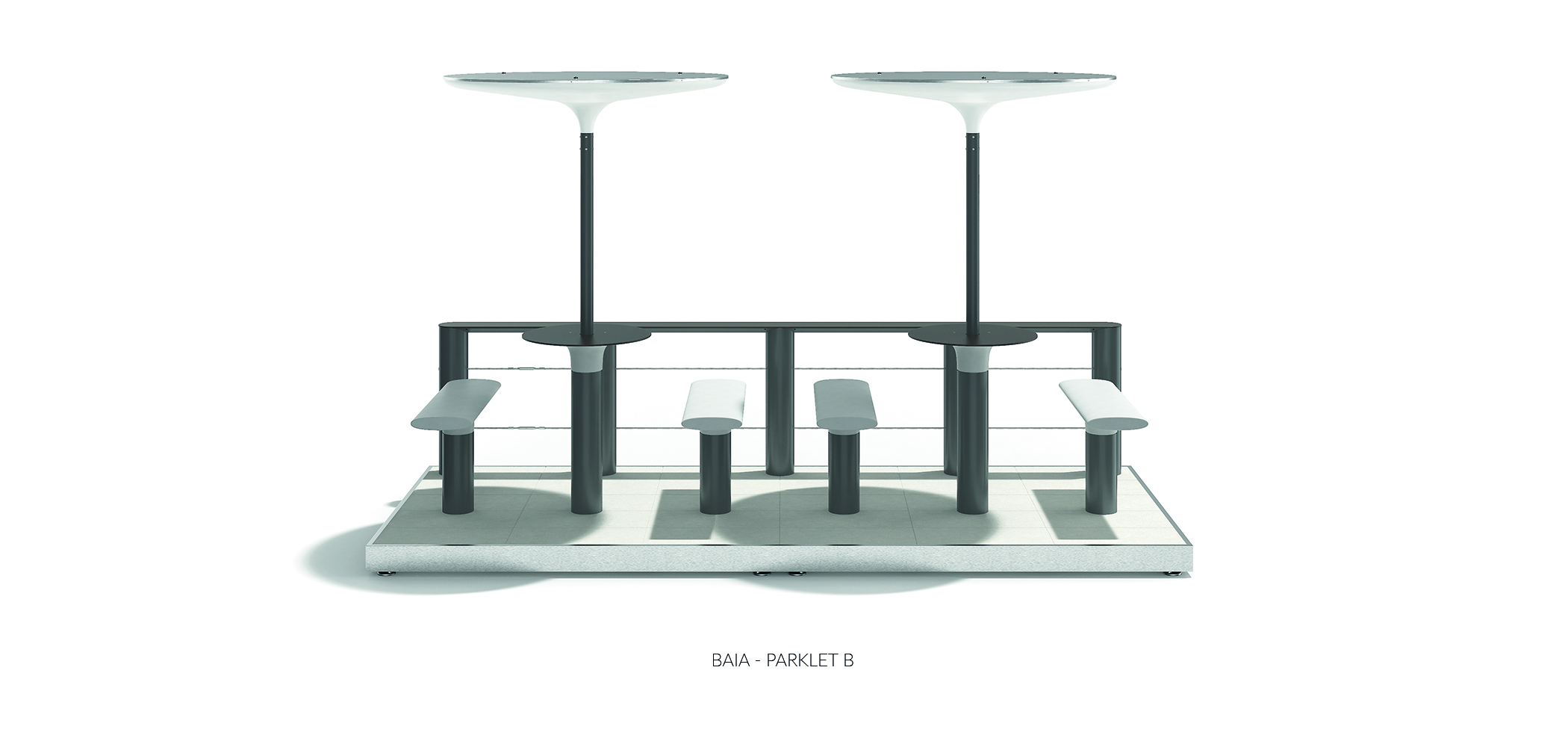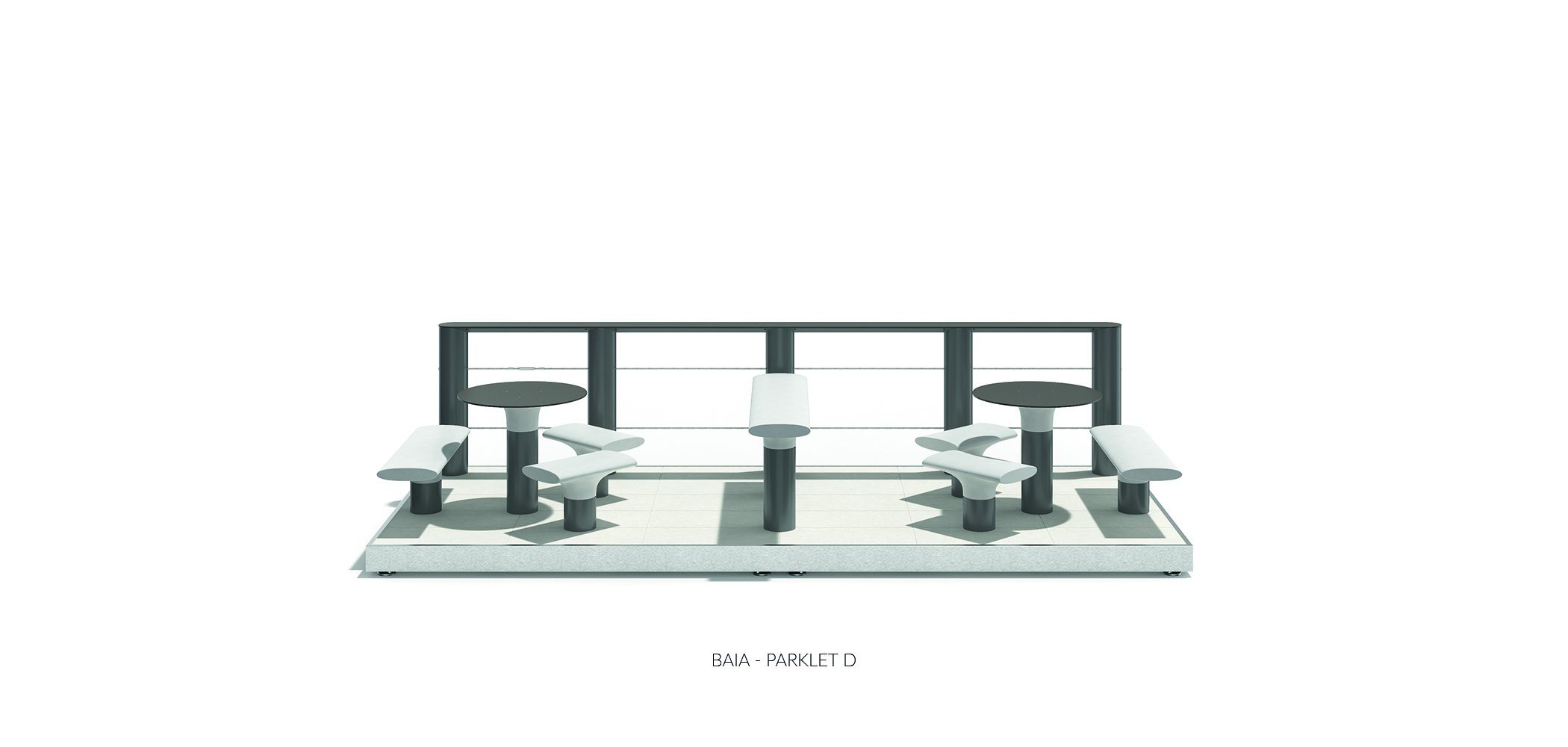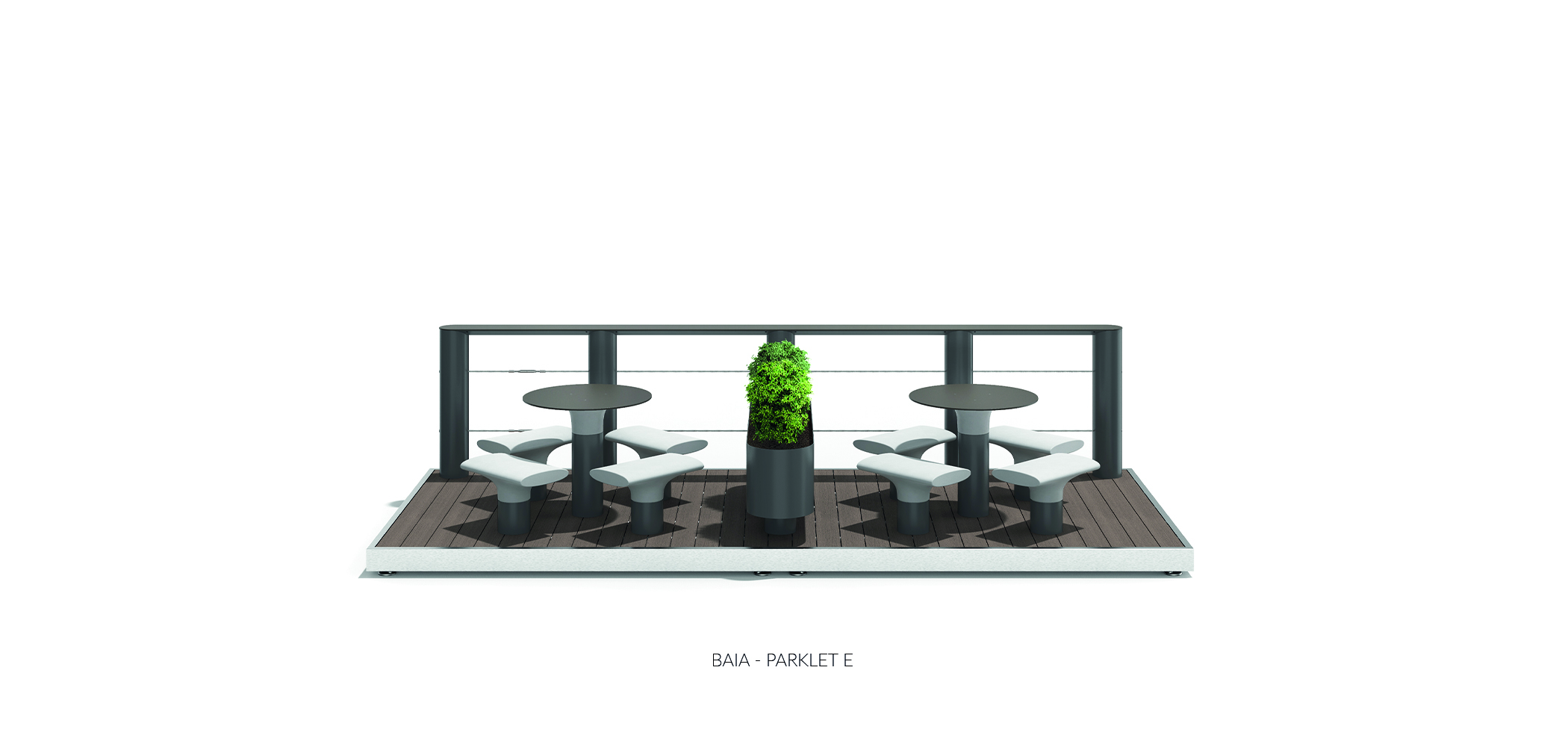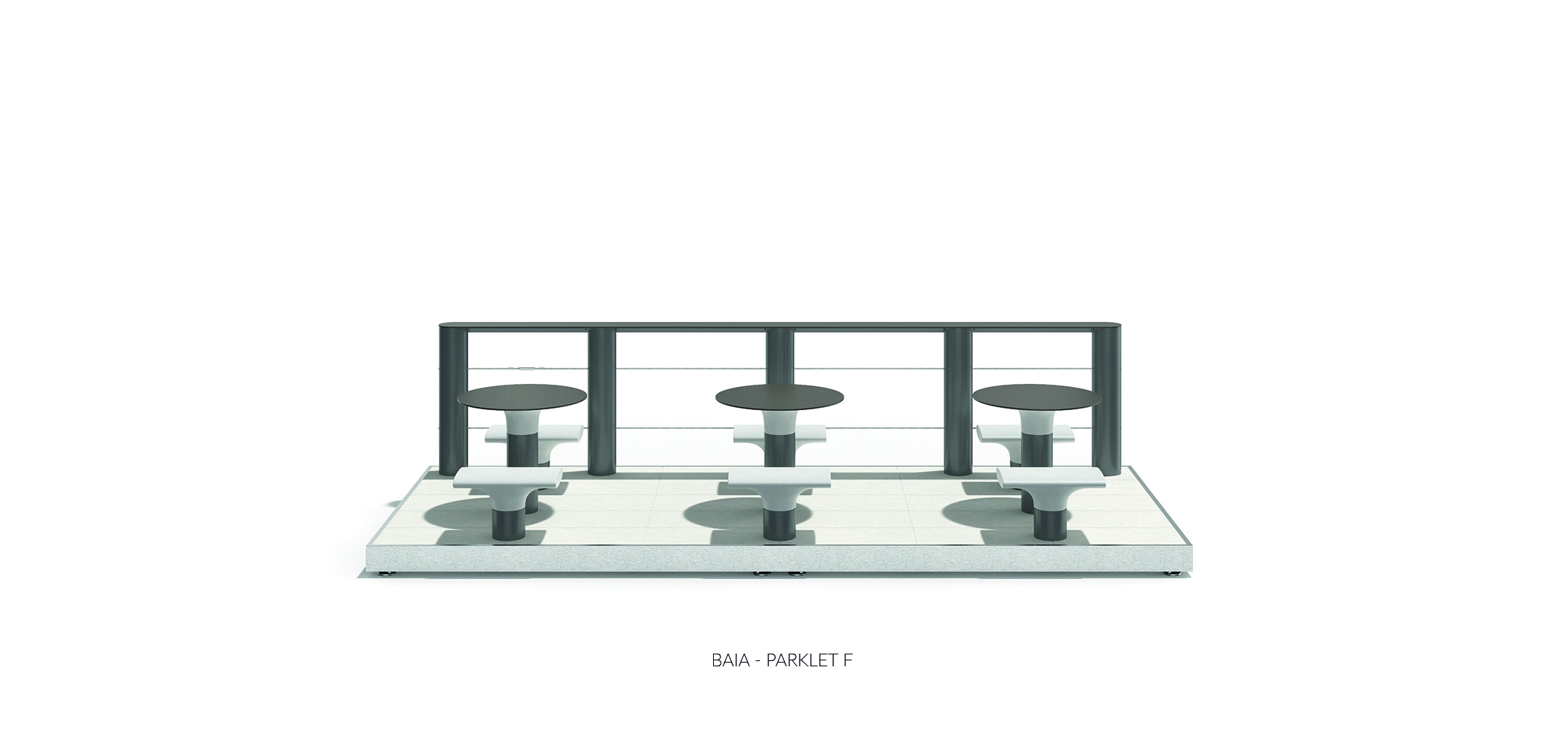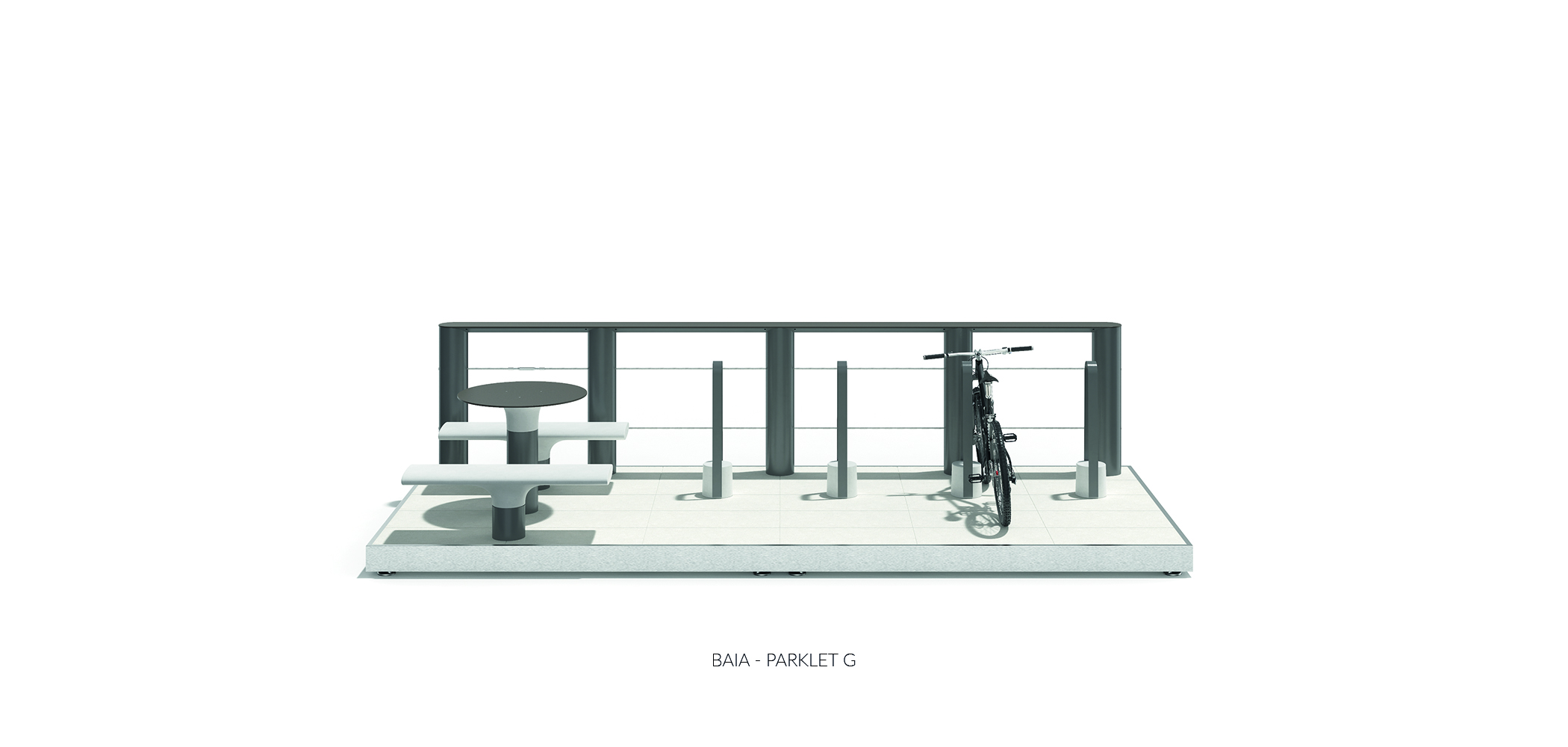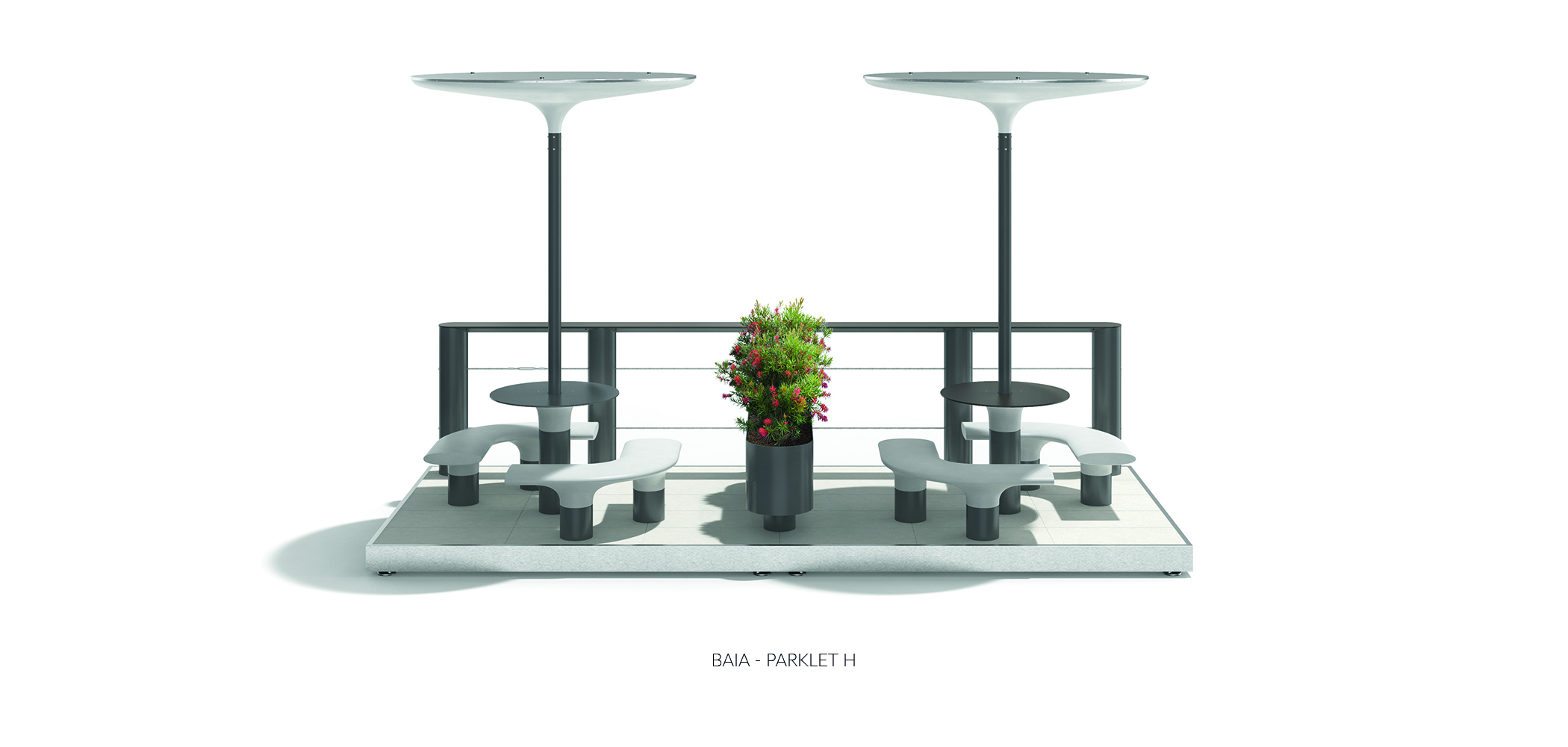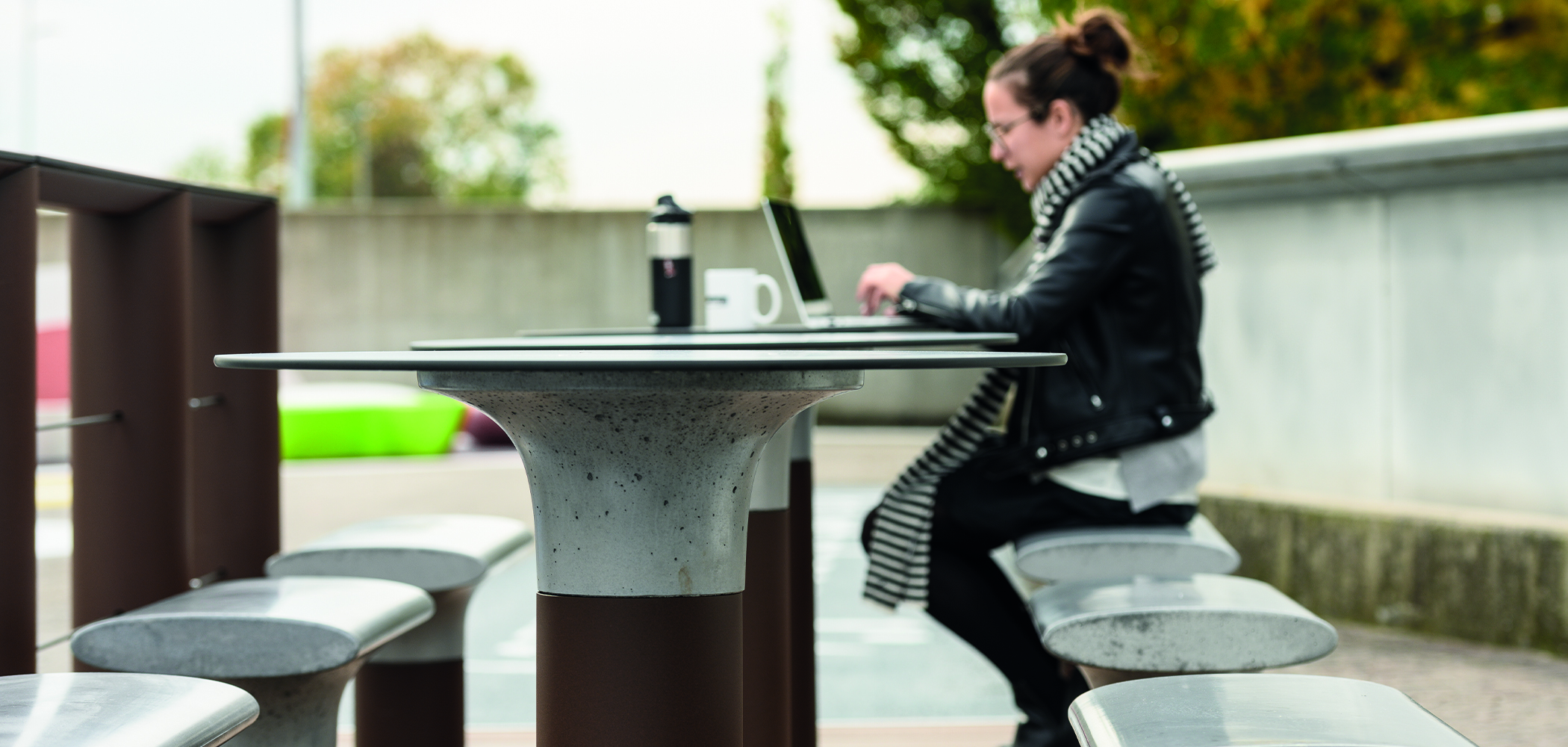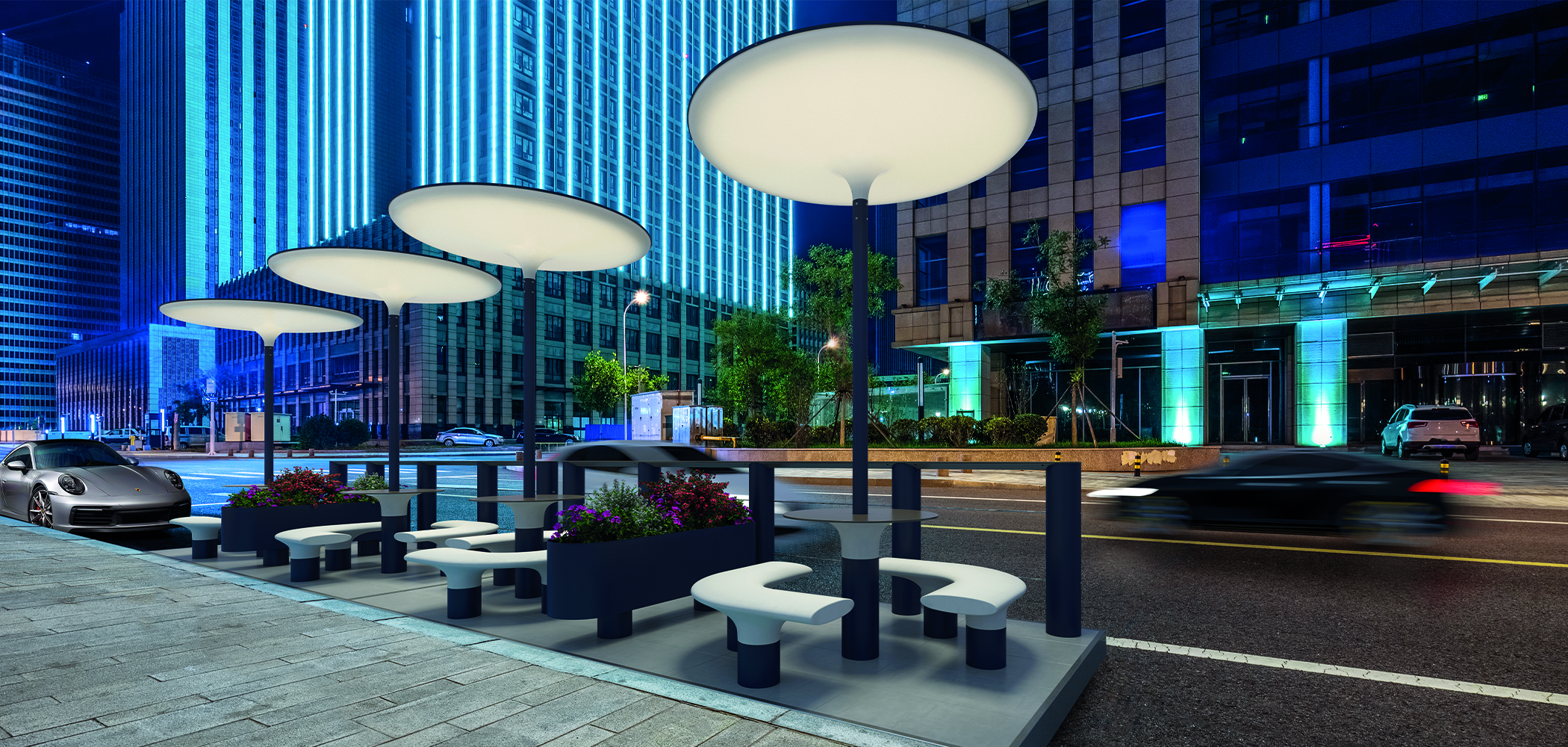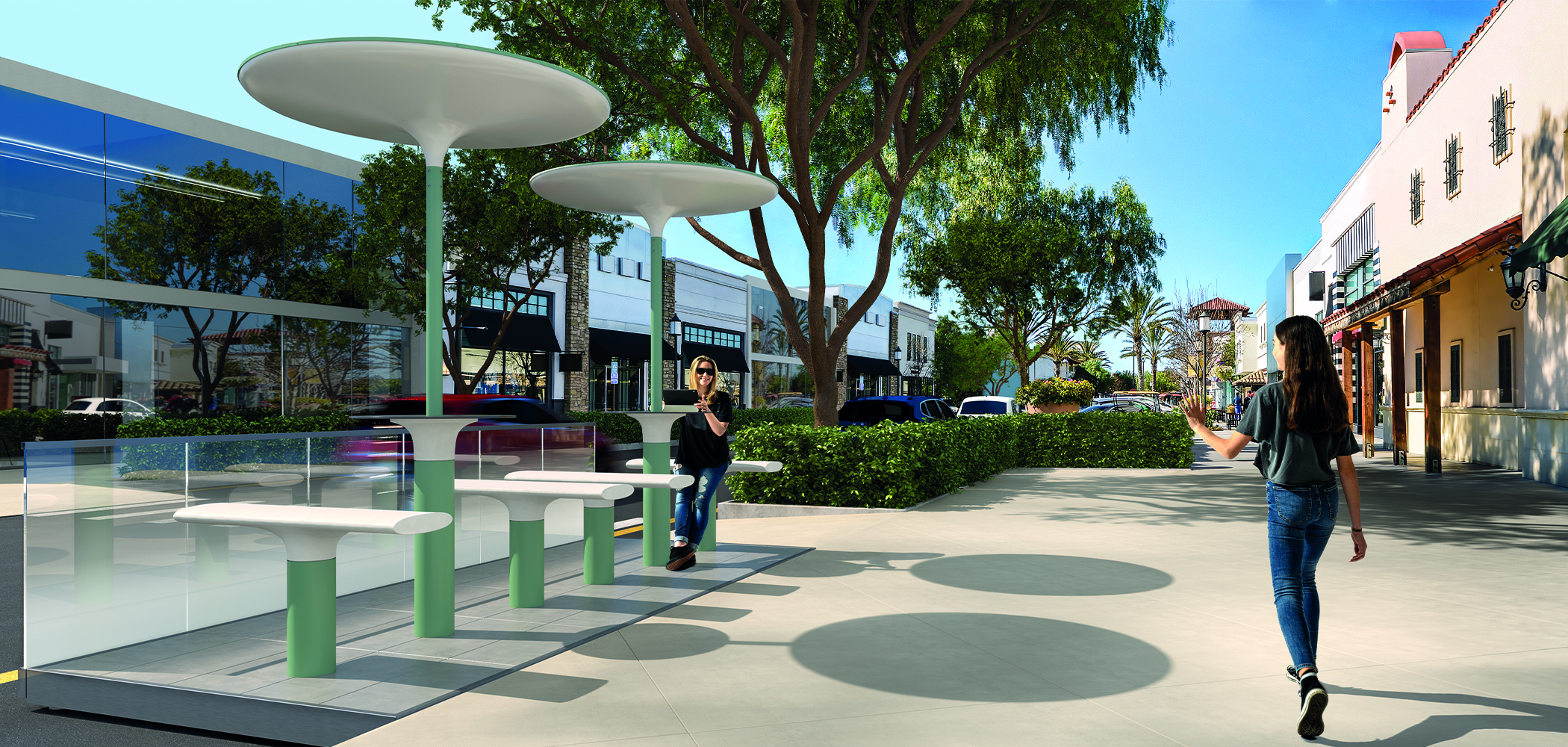 Collection Stile @en
BAIA – PARKLET
Born for the first time in San Francisco, Parklets are the answer to give new life to urban spaces: an ideal meeting point and a piece of furniture capable of instilling a sense of identity and recognizability within the urban context. Starting from a reflection on the habits and needs of living in the city, Luca
Nichetto has created for Metalco Baia, a modular system of platforms that redefines the very concept of Parklet, offering a series of functional elements designed to create welcoming areas, protected, capable of instilling a sense of warmth and belonging, where outdoor life inspires, finding perfect
harmony with design.
BAIA – PARKLET
Parklet module composed of a platform with a decorative steel band, composed of a steel frame with flooring in concrete plates or slats in WPC Plus (Wood Polymer Composite) and a parapet with supporting structure in steel tube, equipped with glass panel or stainless steel ropes, arranged horizontally, with upper element in HPL (High Pressure Laminate). The platform has eight versions to choose from.
Fixing: Freestanding with pedestals or Installation with threaded bars
Dimensions:
BAIA – PARKLET A: 4800×2000 mm H 1180 mm
BAIA – PARKLET B: 4800×2000 mm H 2900 mm
BAIA – PARKLET C: 4800×2000 mm H 1180 mm
BAIA – PARKLET D: 4800×2000 mm H 1180 mm
BAIA – PARKLET E: 4800×2000 mm H 1180 mm
BAIA – PARKLET F: 4800×2000 mm H 1180 mm
BAIA – PARKLET G: 4800×2000 mm H 1180 mm
BAIA – PARKLET H: 4800×2000 mm H 2900 mm
Finishings and materials
Sizes and Configurations