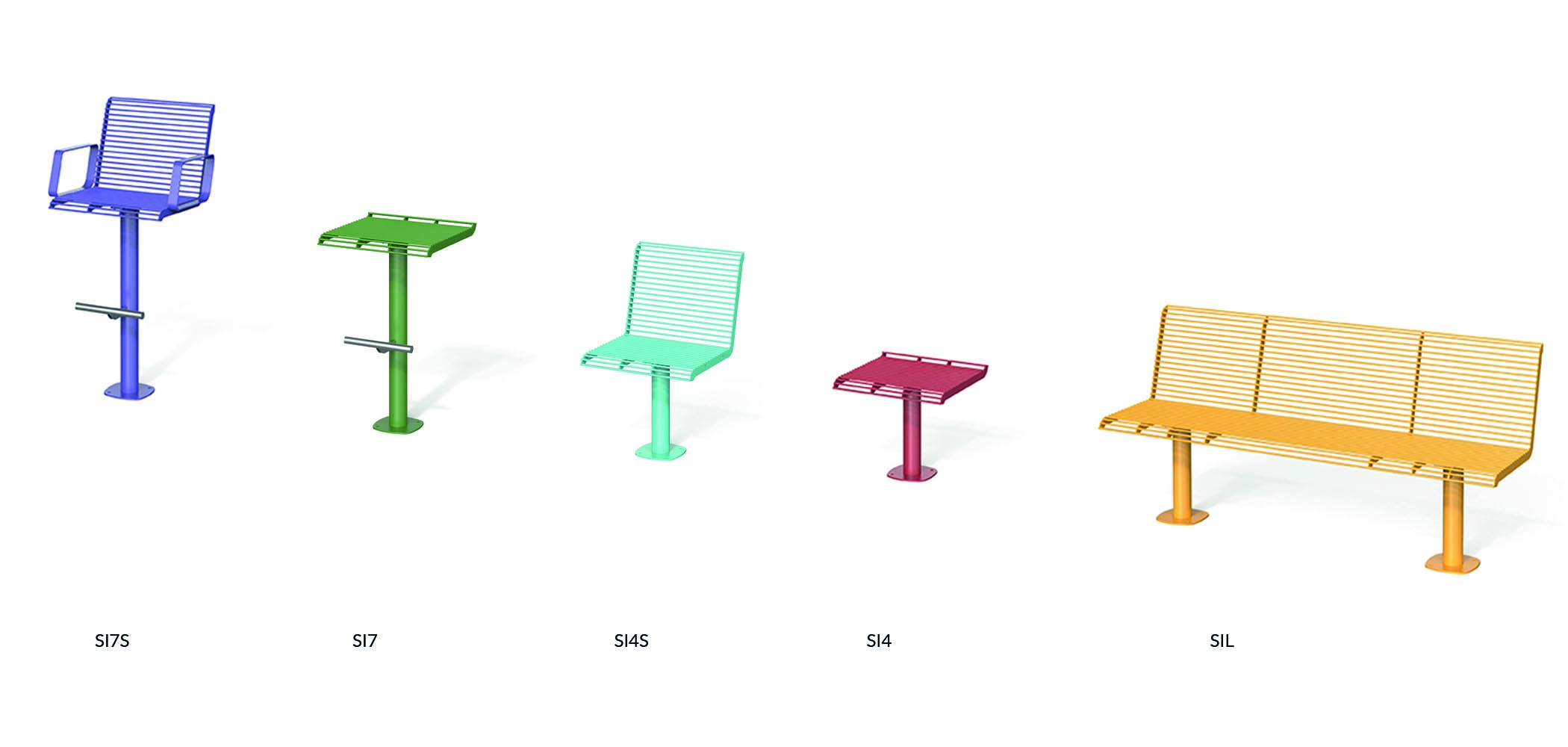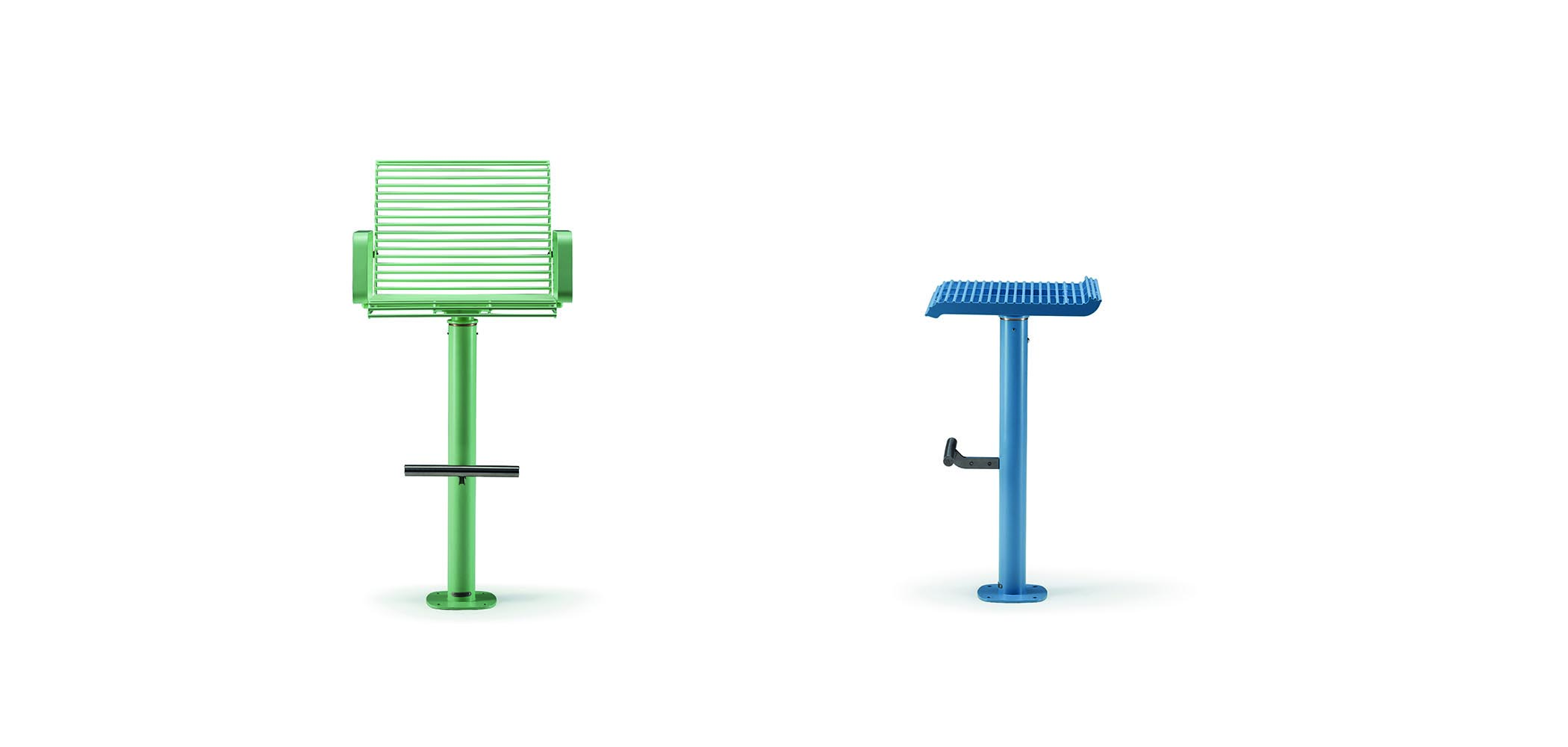 Collection Stile @en
BREAK TIME I
Collection of seats available in different models. SIL is a bench with backrest
composed of a seat in steel rods and two supports in steel tube. The SI7S, SI7,
SI4S, SI4 models are single seats, with different heights, with or without backrest,
composed of a vertical support in steel tube and a seat in rods. The SI7S, SI7 models
are equipped fixed footrest in stainless steel. The SI7S model is rotating with locking
system, with backrest and armrests.
Fixing: Pre-drilled for anchors or Below ground installation
Dimensions and weight:
SI7S
590×540 mm H 1180 mm h 850 mm 24 kg
SI7
500×470 mm H 850 mm 16 kg
SI4S
500×540 mm H 820 mm h 455 mm 16 kg
SI4
500×470 mm H 455 mm 13 kg
SIL
1800×540 mm H 820 mm h 455 mm 48 kg
Finishings and materials

Powder coated steel
Sizes and Configurations