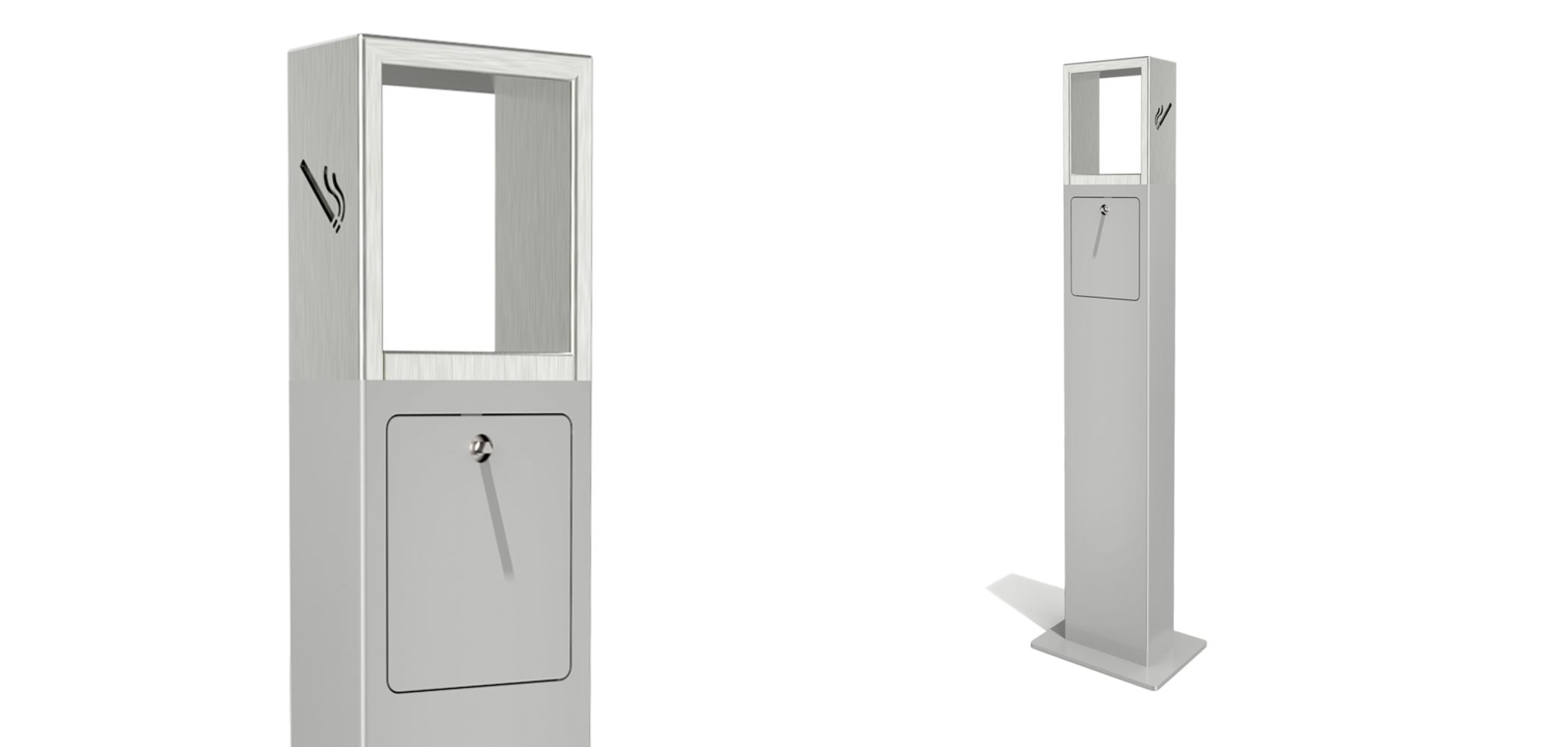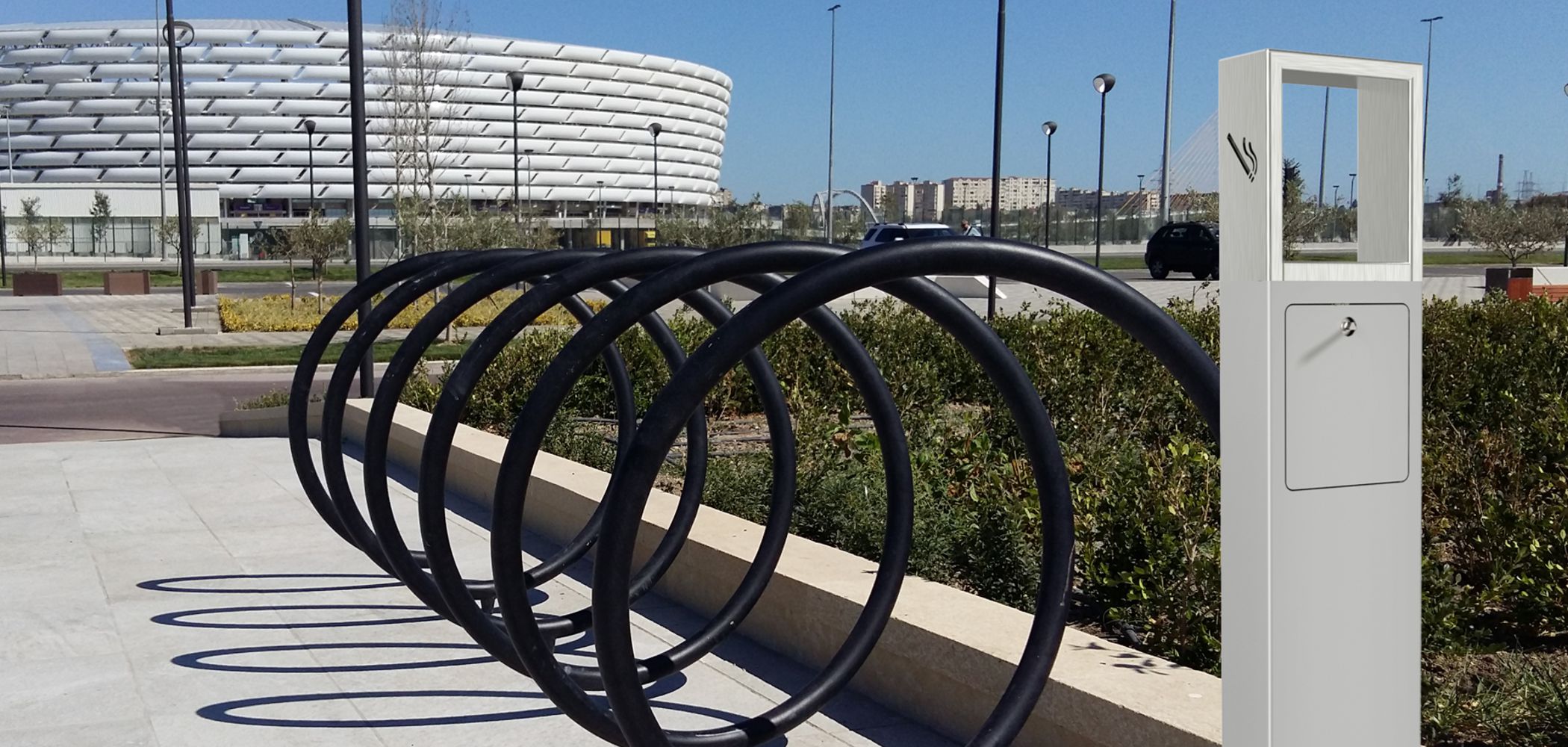 Collection Stile @en
CICA CIGARETTE BIN
Rectangular cigarette bin in stainless steel composed of a removable container, with
a cigarette extinguisher top plate, equipped with a slit. The elements are integrated
in a supporting structure in steel tube, equipped with door with lock, rain cover and
base plate.
-Dimensions:
300x200mm base plate, 200×100 element, H = 1137mm
– Weight: 20 kg ca.
– Capacity: approx. 1,3 lt
– Fixings: pre-drilled for anchors
– Position: outdoor / indoor
Finishings and materials
Sizes and Configurations