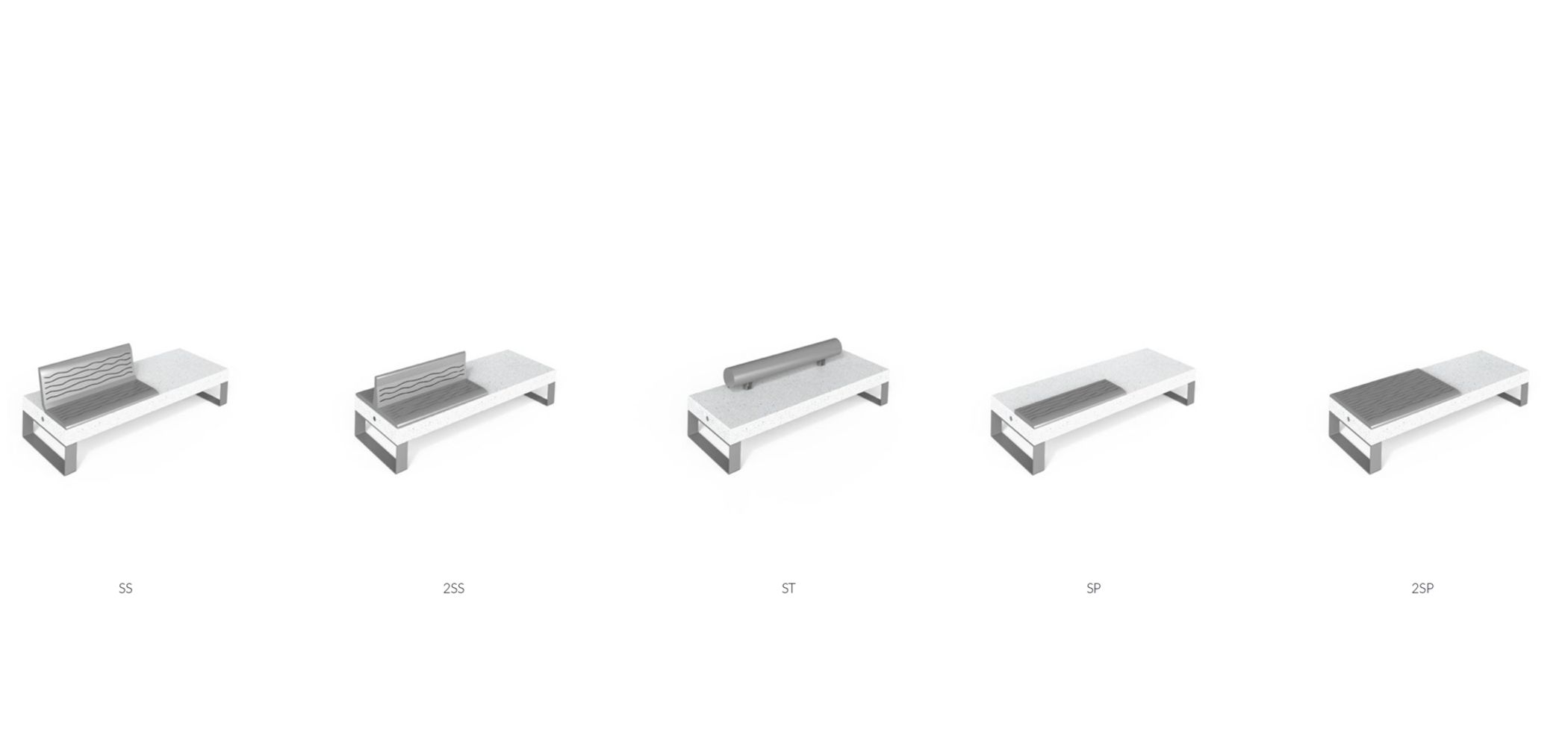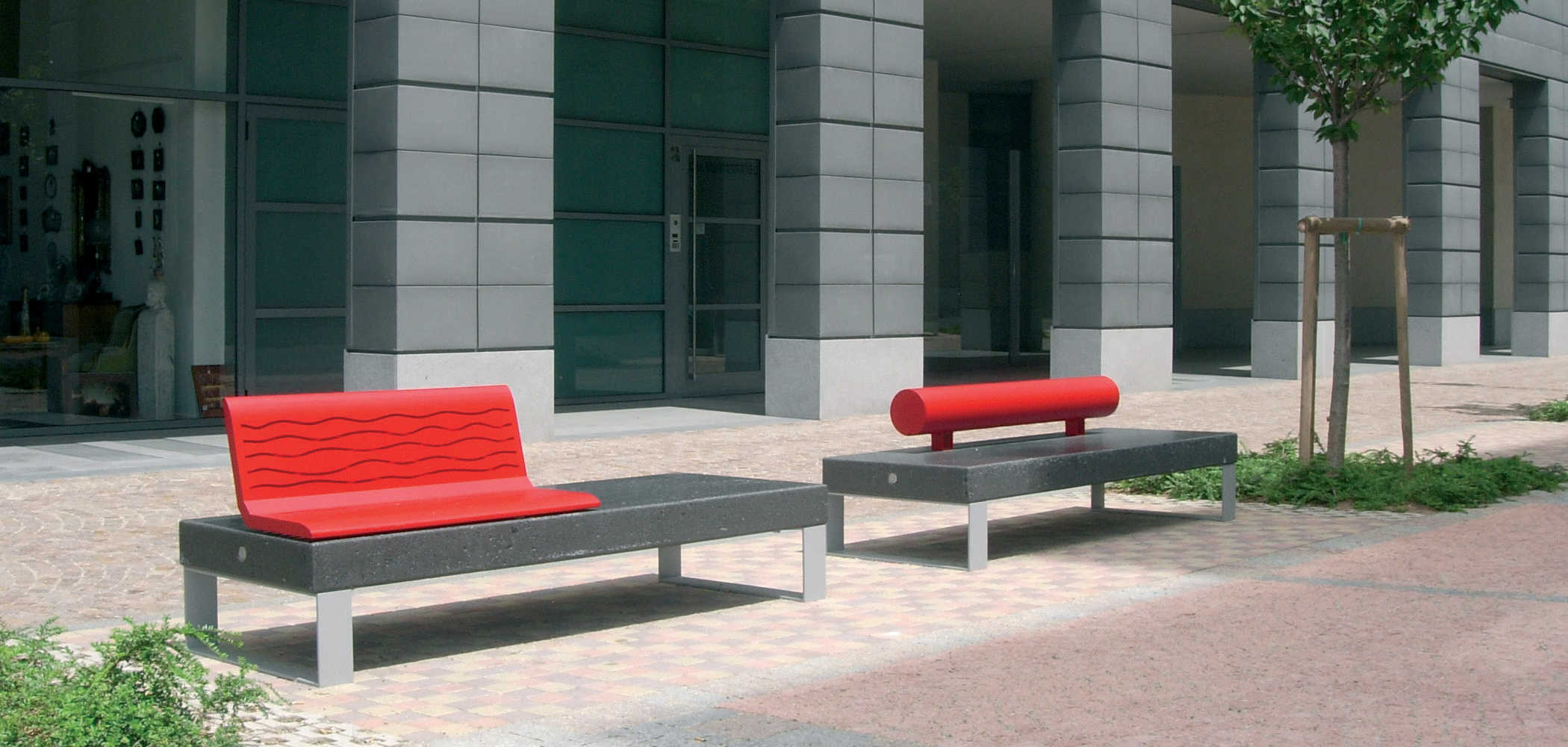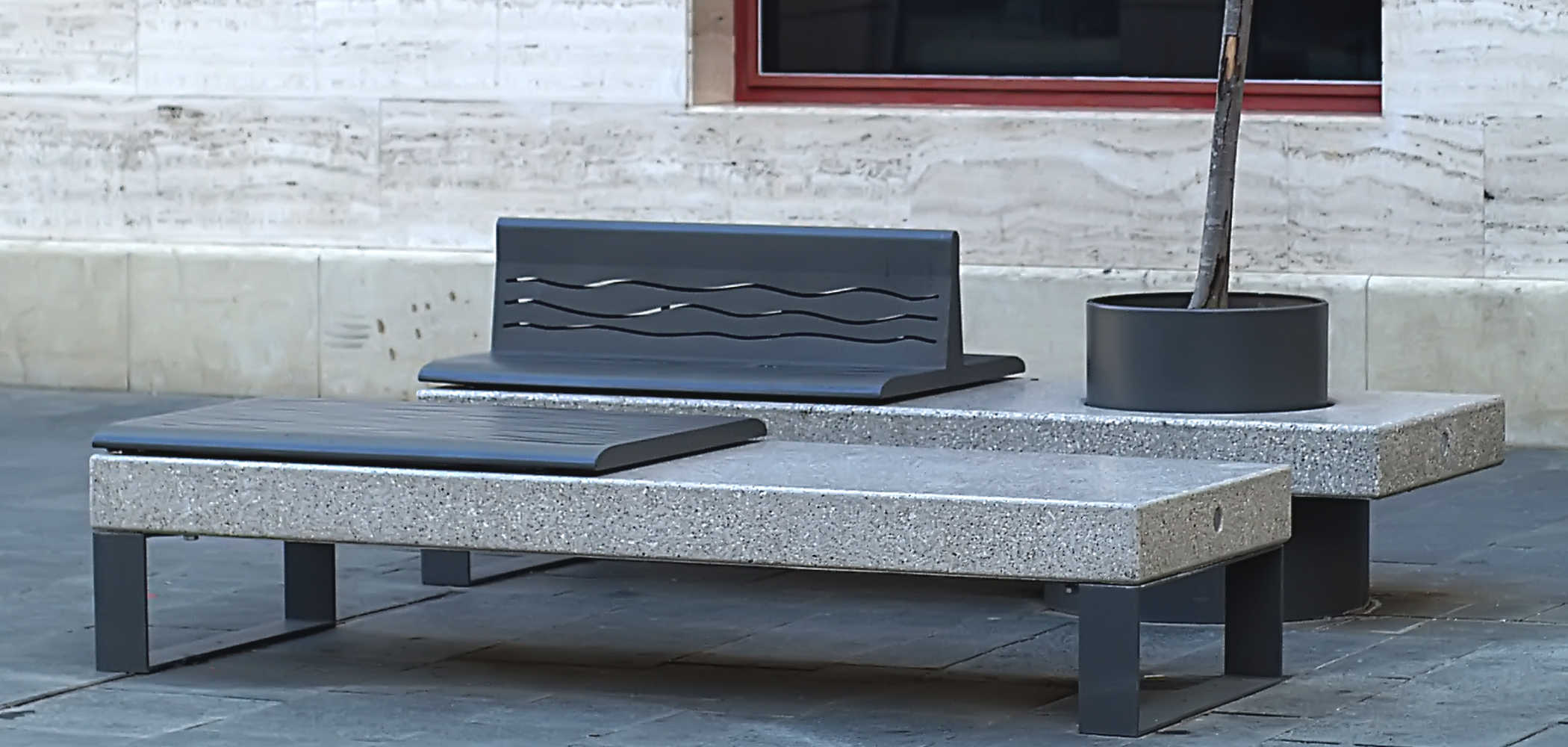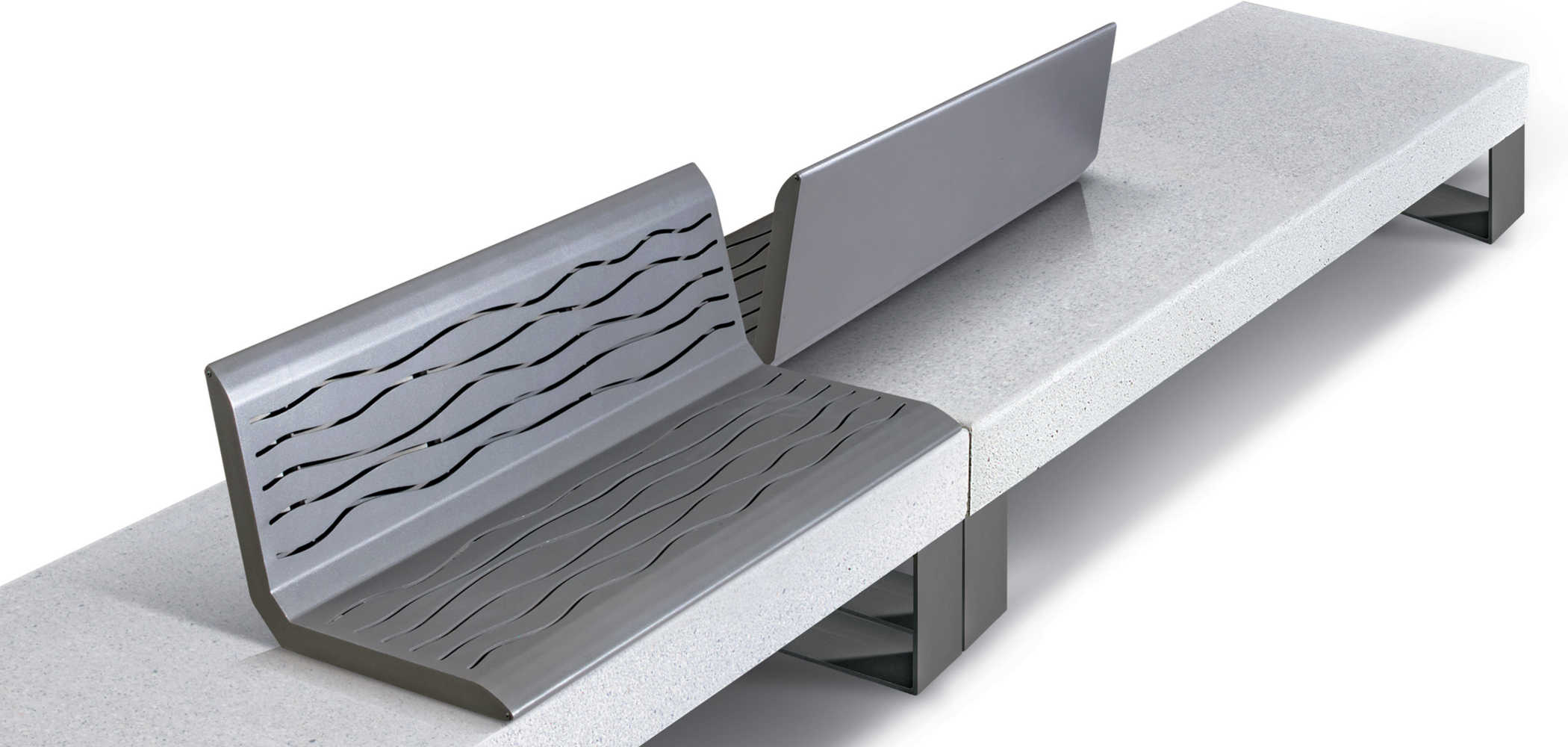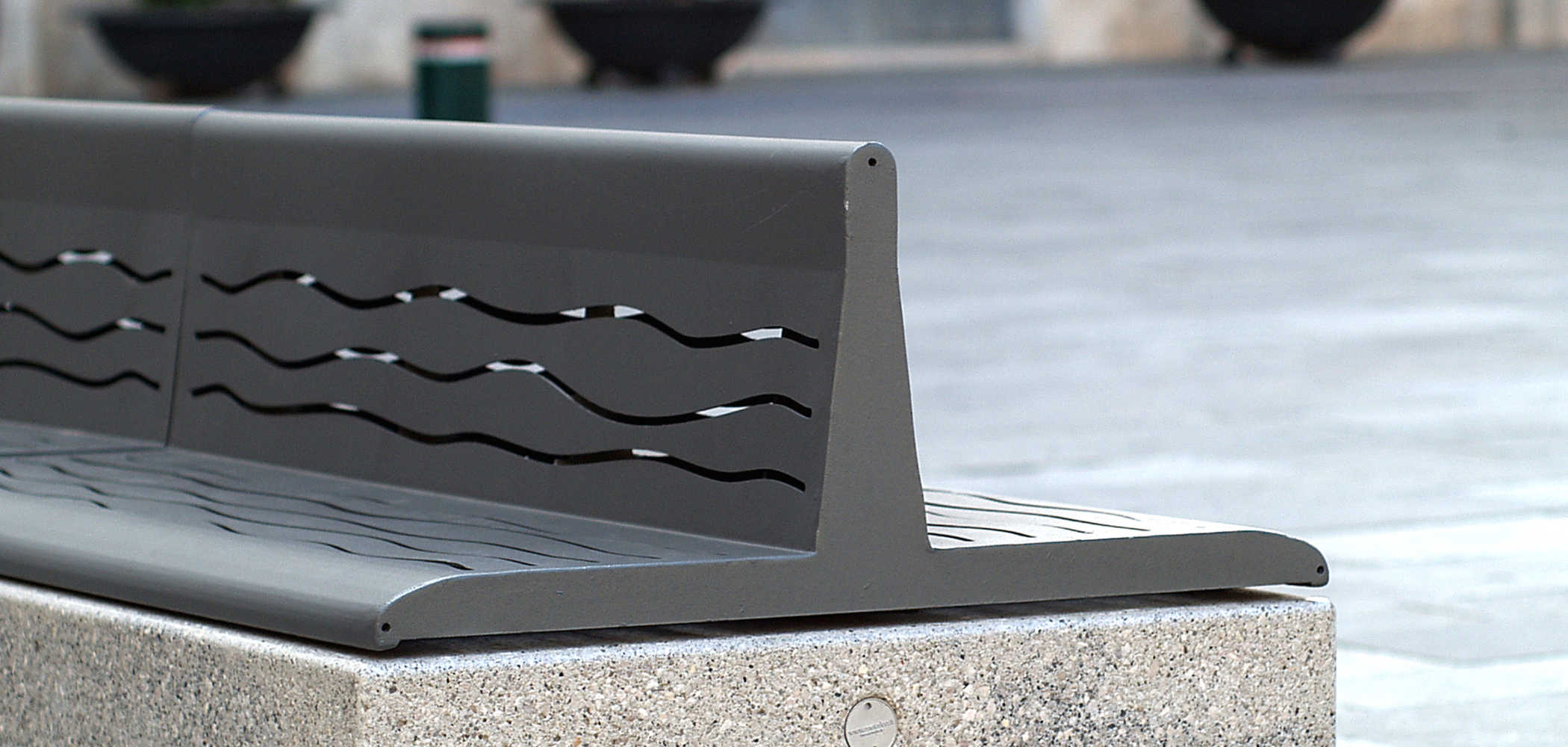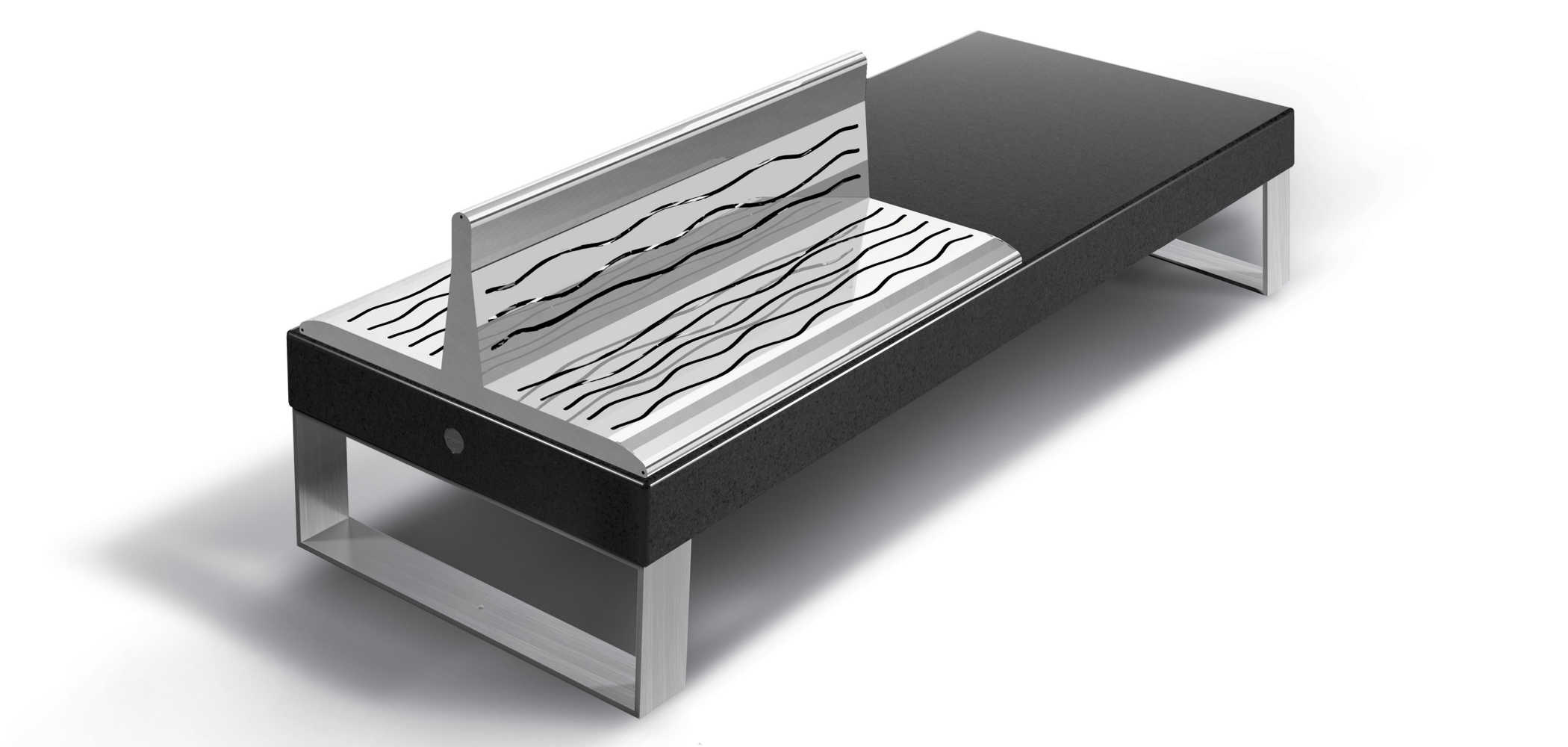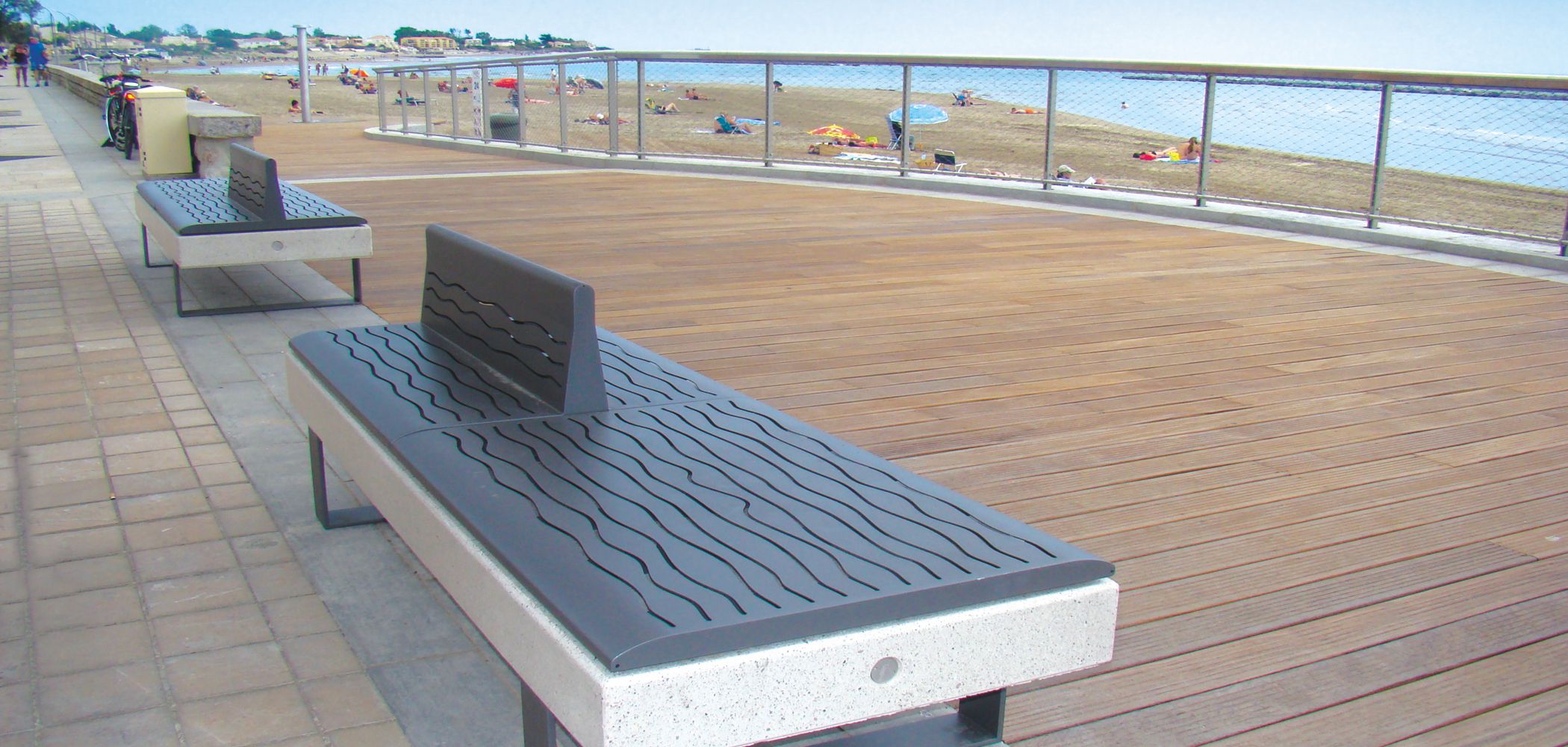 Collection Stile @en
DIAMANTE ACCESSORIES I SS | 2 SS | ST
Bench made up of a reconstituted marblestone/granite support surface, available in the full linear version, with a ½ hole, 1 or 2 holes or in the 45° section version. The full linear version and with 1 hole is also available in exotic wood.
Supports are available in four versions: "empty" in steel plate, "full" in steel sheet, flower box or with armrest.
All the surfaces may be equipped with different kinds of seats, flat and with backrests, single or double-sided, in wood or in steel. The linear surfaces can be supplied, as an alternative, with a tubular steel backrest. 
Finishings and materials

Powder coated steel
Sizes and Configurations