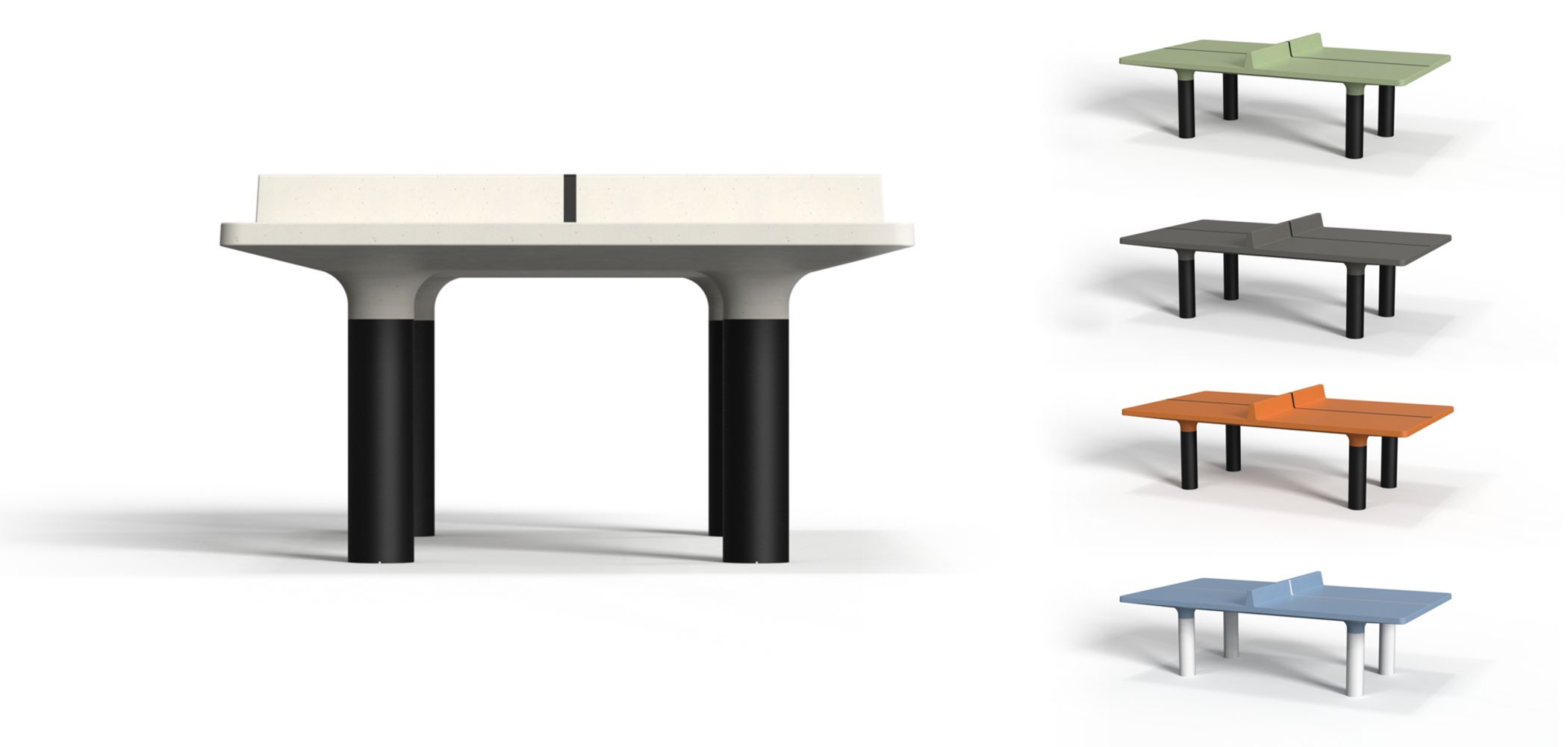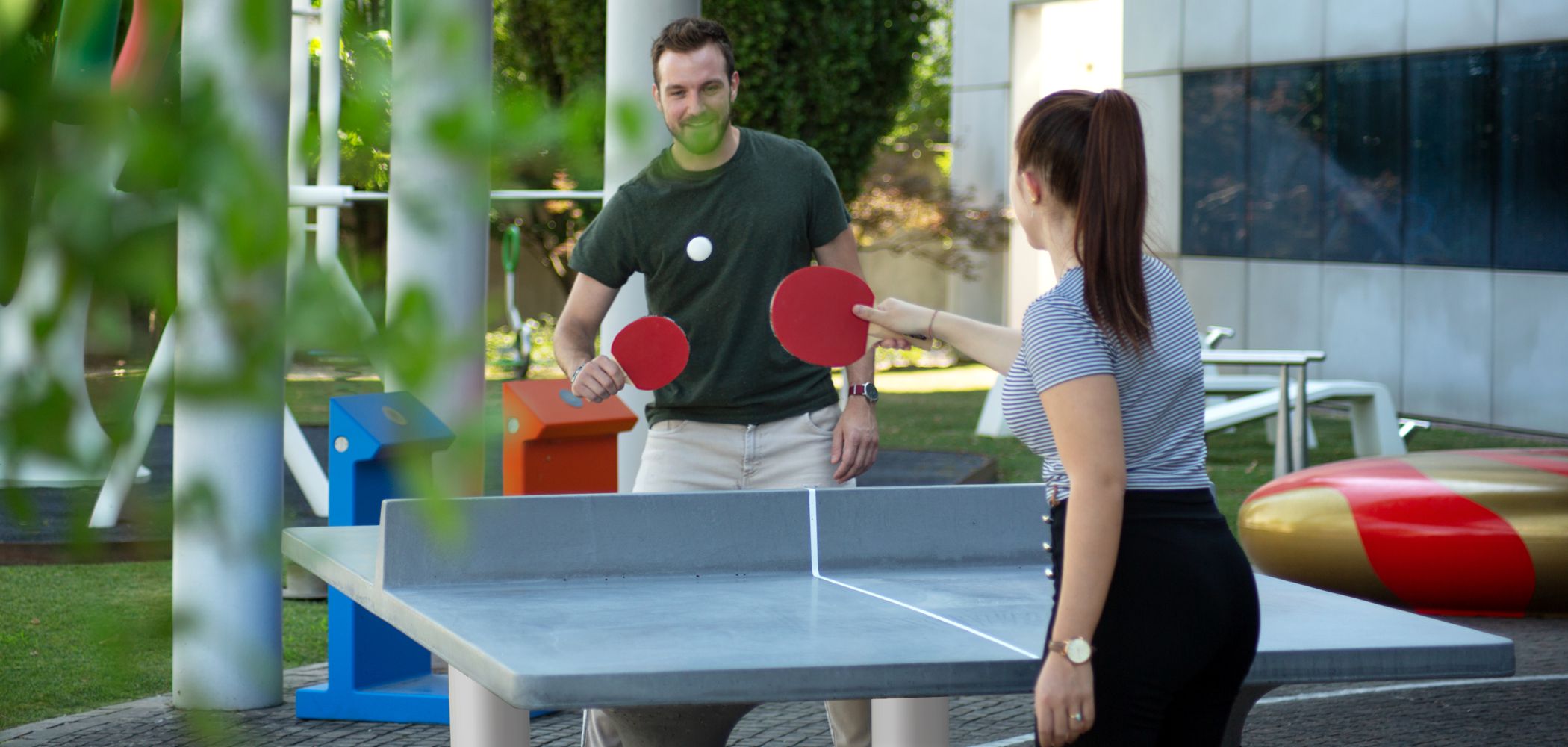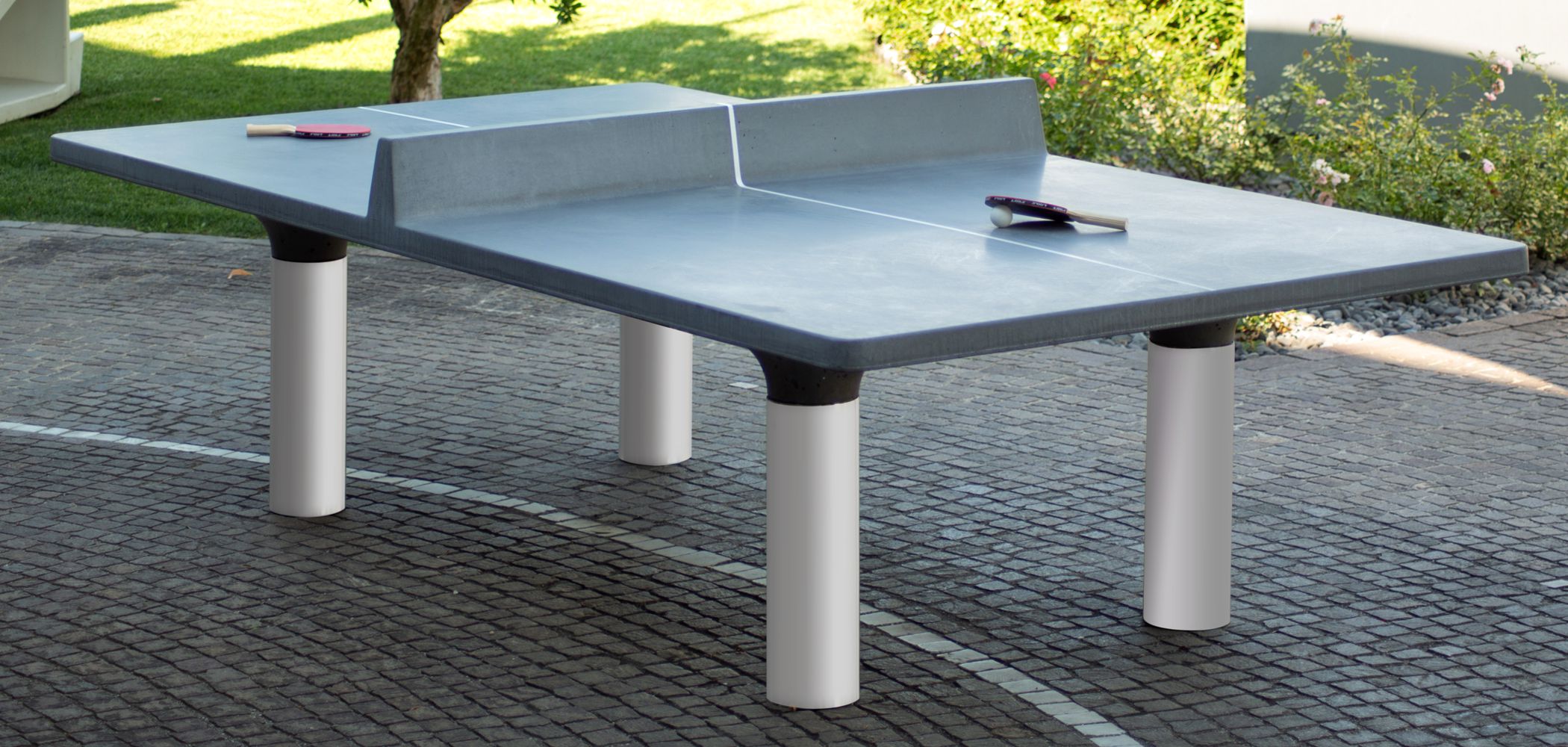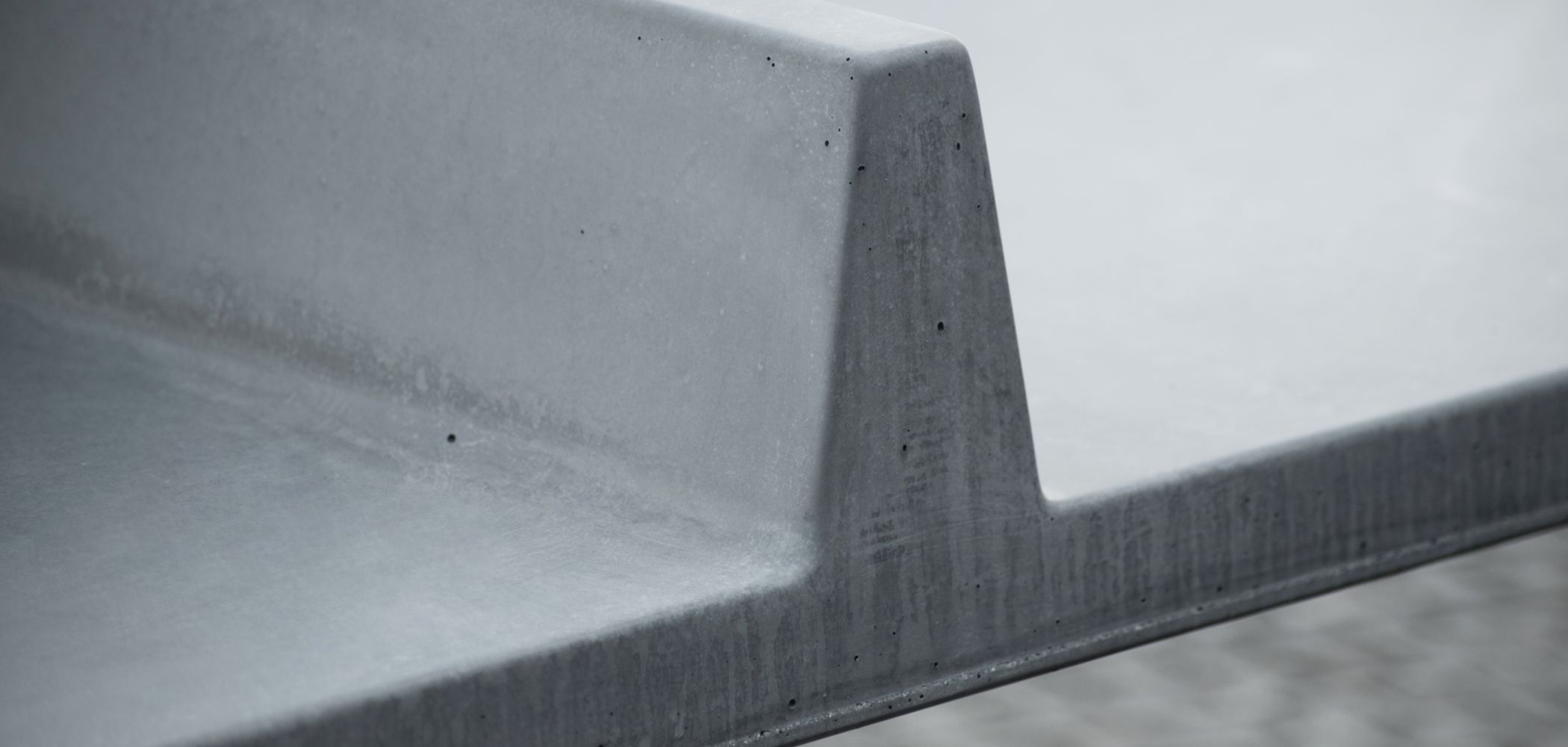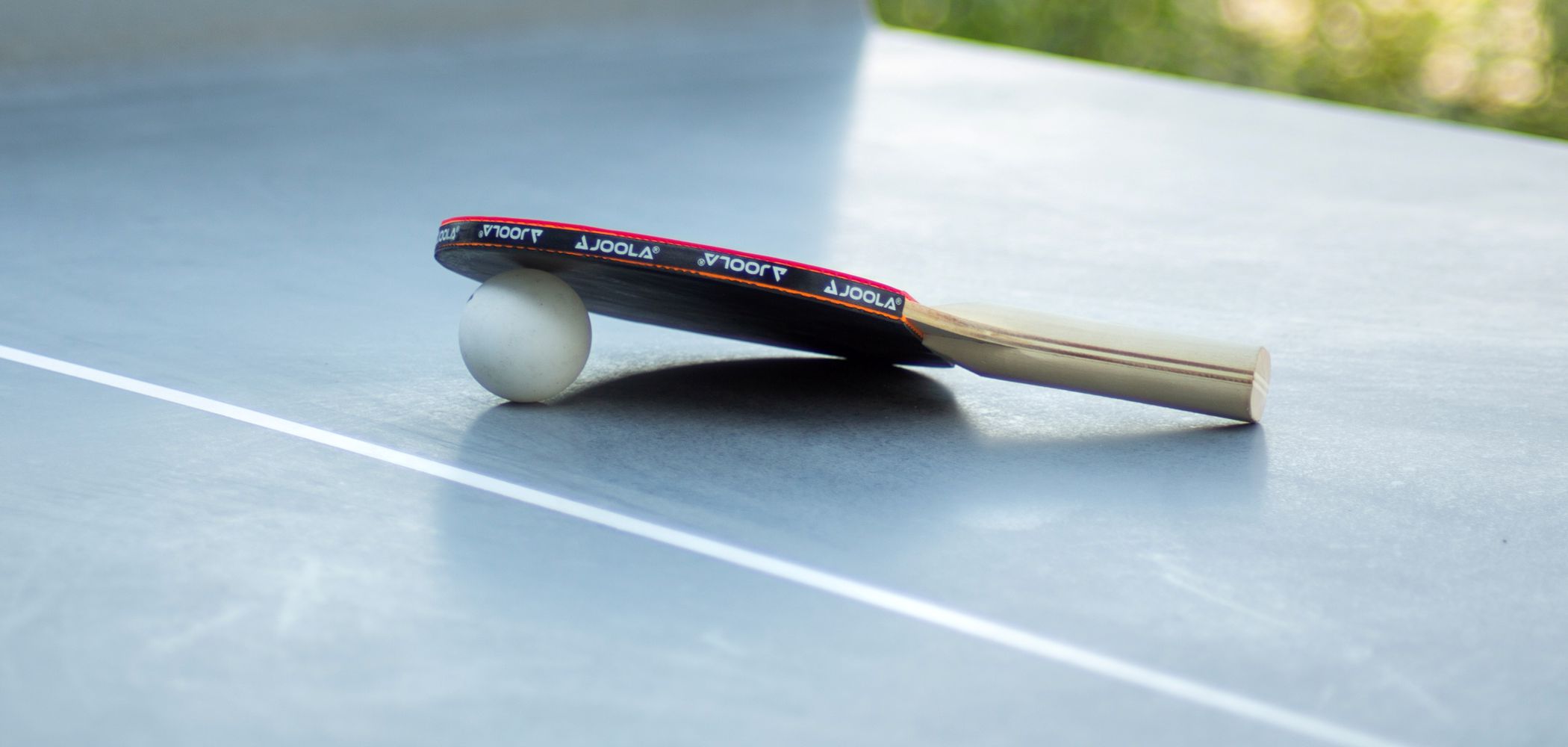 PING PONG TABLE
Ping pong table made of HPC (High Performance Concrete) with Velvet finish – smooth formwork, equipped with integrated dividing net and 4 supports in painted steel tube connected to the playing surface thanks to 4 HPC supports.
The HPC colors available are: white, dark gray, light gray, green, blue and orange.
Each top is equipped with a field division line in white or black paint (except for the white HPC version, available in black only), which follows the color of the vertical support, also available in white RAL 9010 and black RAL 9005.
Dimensions:
2740×1525 mm
h 760 mm
H 900 mm
weight: 1090 kg
Finishings and materials

HPC
Sizes and Configurations