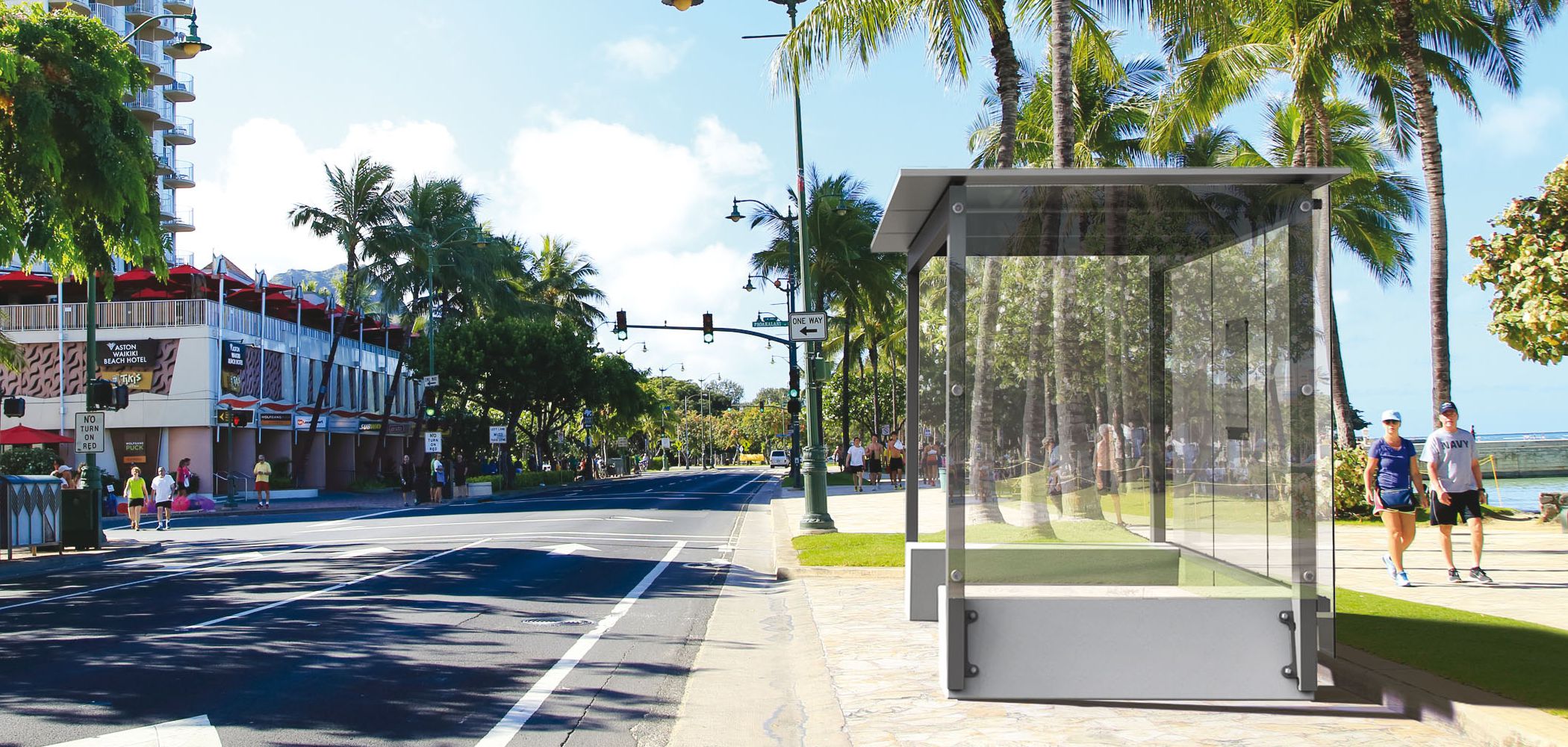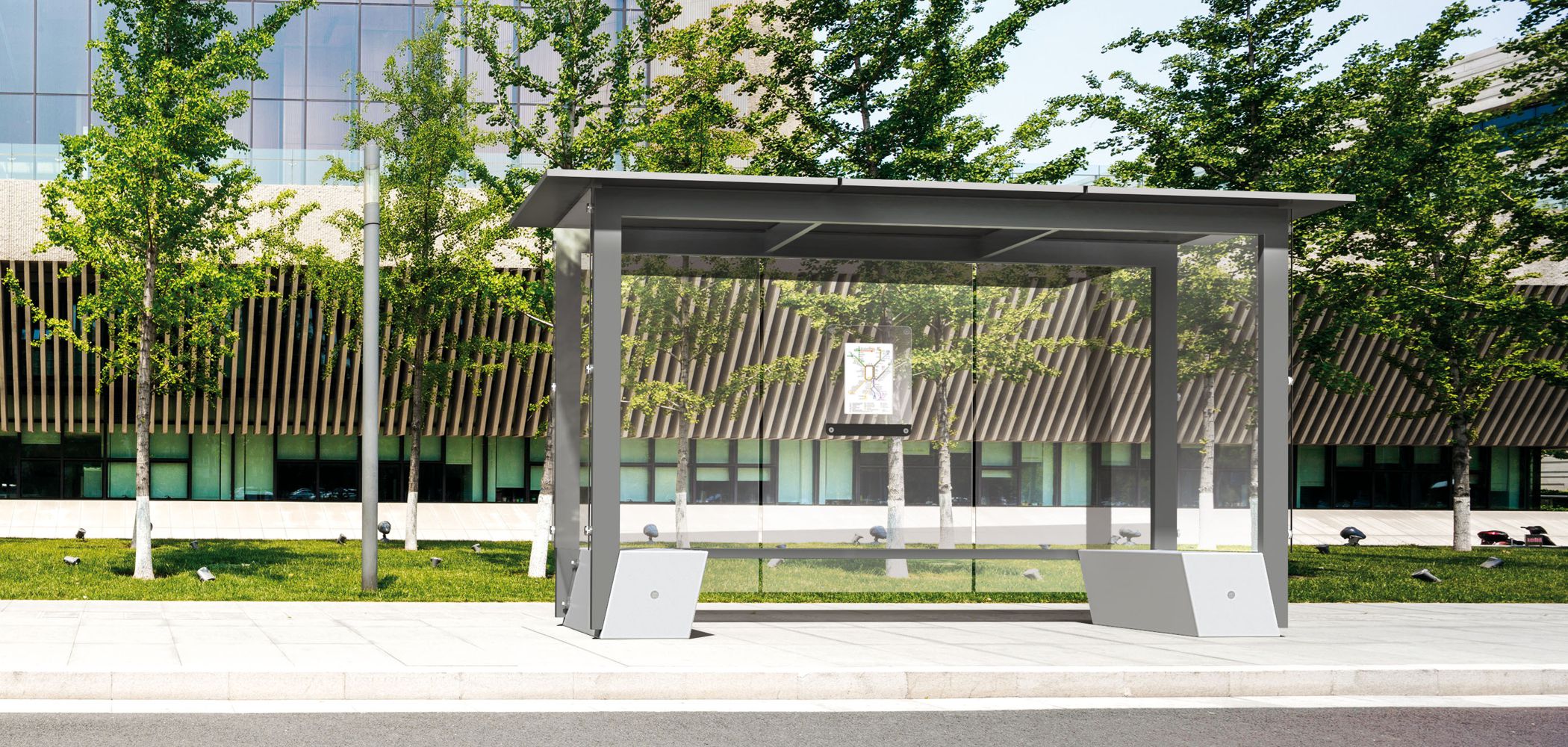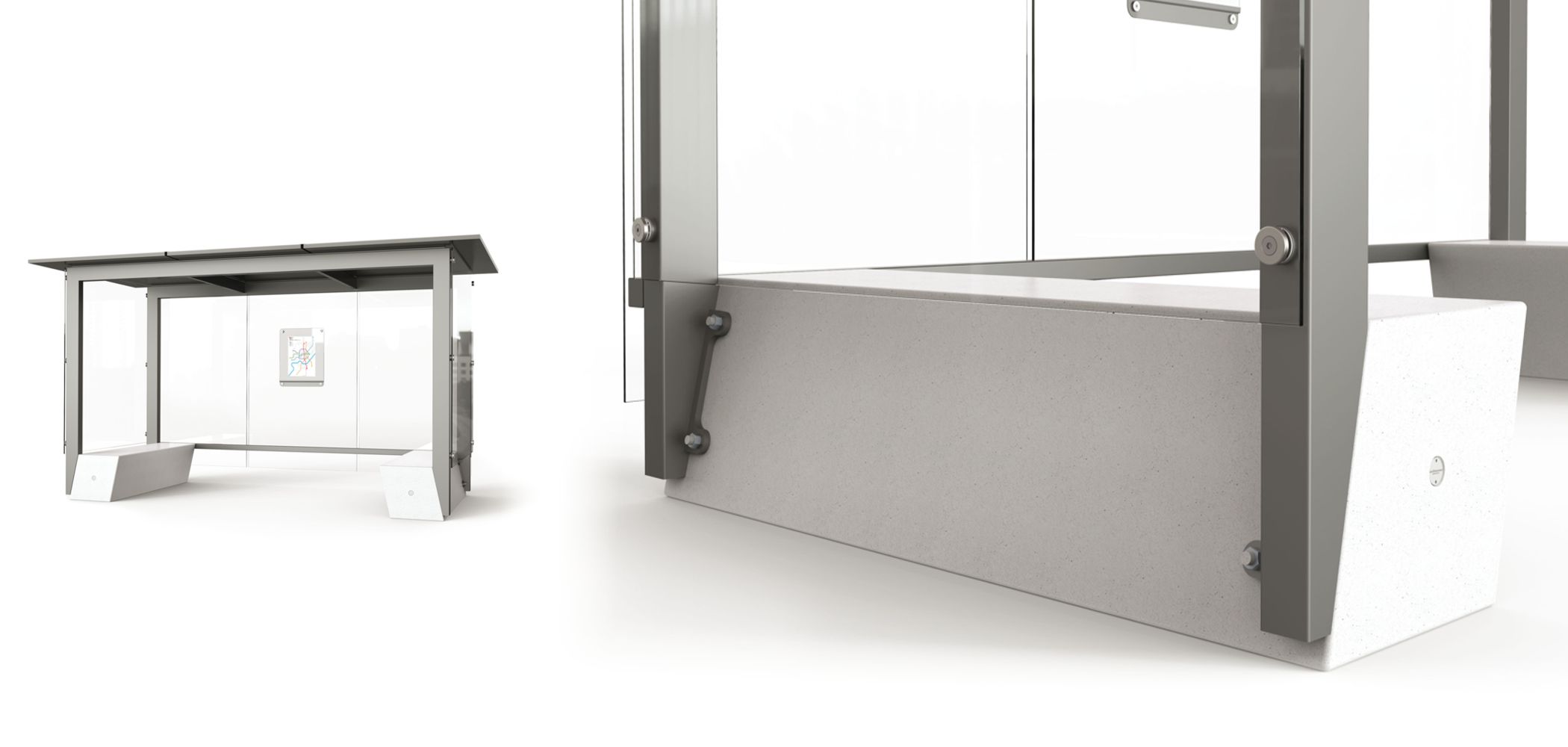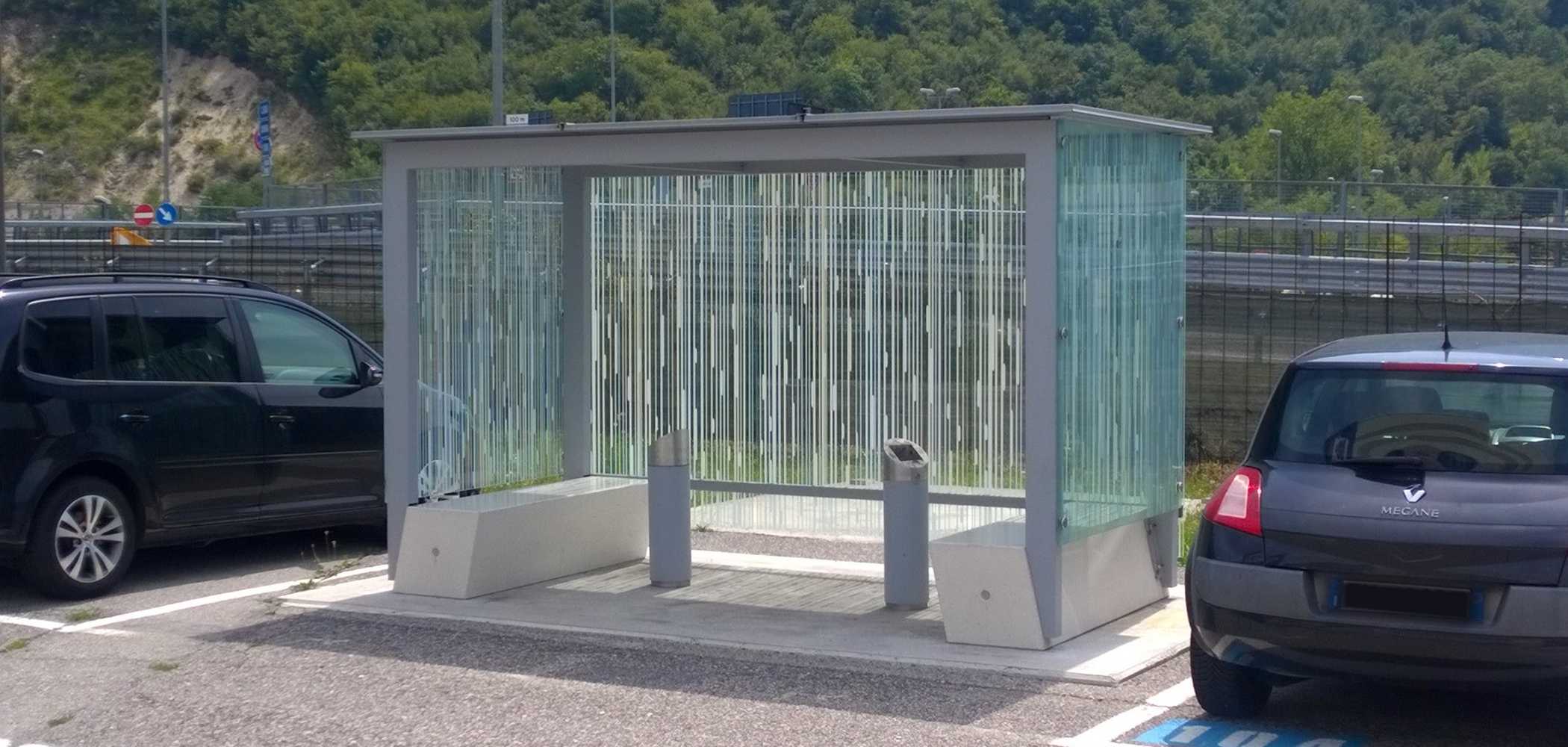 Collection Stile @en
SELF BUS SHELTER
Self-supporting shelter composed of a bridge-shaped structure, in steel tube, which
rests on two monoliths in PDM (Reconstituted Stones), which serve both as base and as seat.
The roof is composed of insulated or laminated and tempered glass sheets.
The side and back walls are made of tempered glass. The glass sheets can be equipped with holes for the installation of an additional display board.
Fixing: Installation with threaded bars
Dimensions:
3885×1915 mm H 2340 mm
Finishings and materials
Sizes and Configurations