My City is a complete collection of urban furniture that pays great attention to details and that combines functionality, aesthetics and formal cleanliness.
Each element of My City is designed respecting a specific continuity of style as its aim is to bring a unique look and feel in urban spaces.
MY CITY COLLECTION
All the elements of the collection are elegant and sophisticated, but with a very contemporary taste, which makes them adaptable to very different contexts: from the most classic metropolitan cities to the new smart cities of the future.
THE DESIGNER – GUTO INDIO DA COSTA
Brasilian designer who runs the famous Indio da Costa A.U.D.T. firm based in Rio the Janeiro, which for over 40 years has been developing urban and architectural project with high impact.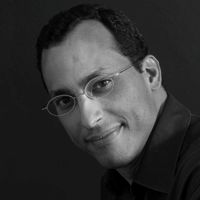 He has won several international prices, such as the IF Design Award gained in 2019 and 2020 achieved precisely with two products of the collection MY City.

Download My City's brochure >> (4,23 MB)
THE COLLECTION INCLUDES:
– bus shelters
– benches
– litter bin
– bicycle rack
– bollards
– display board