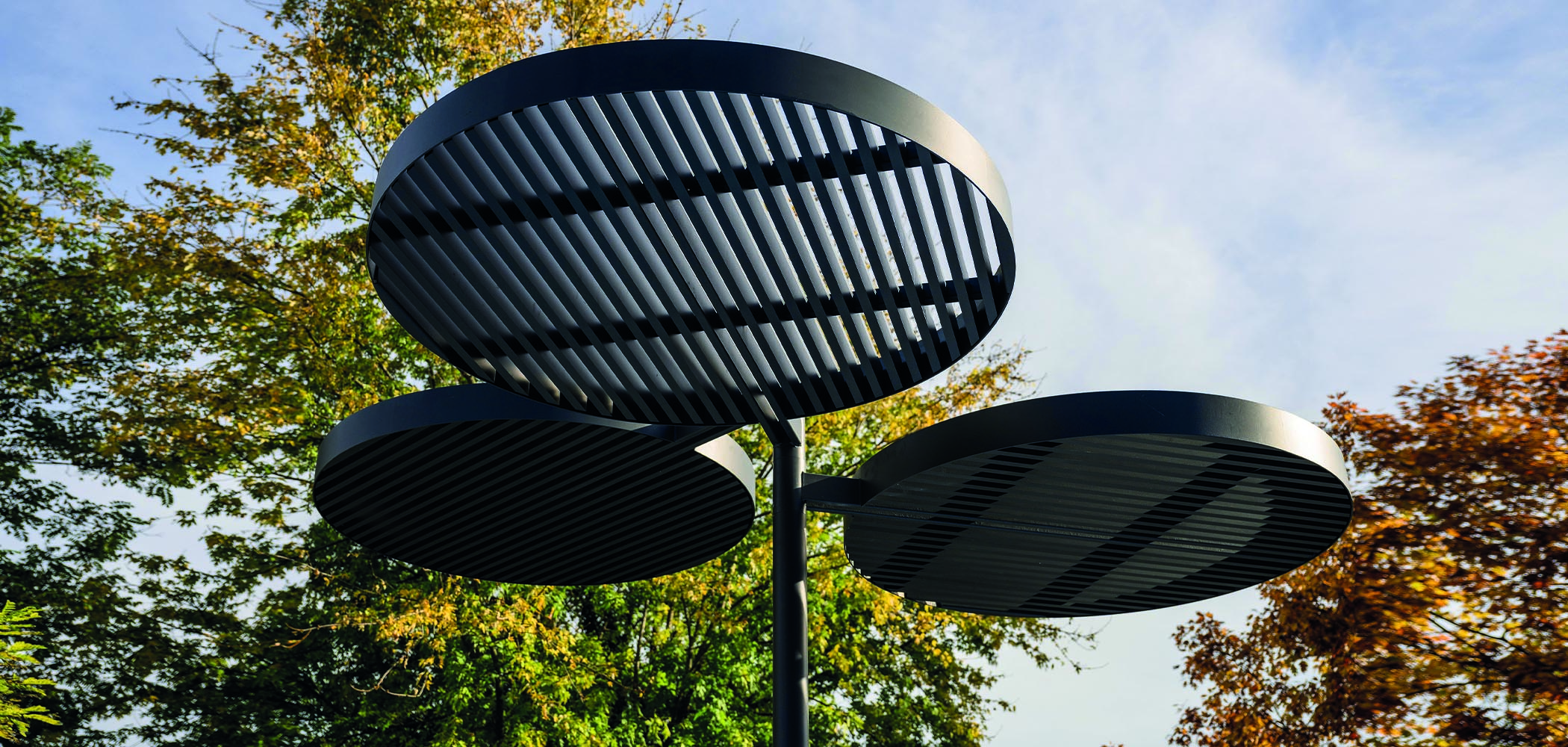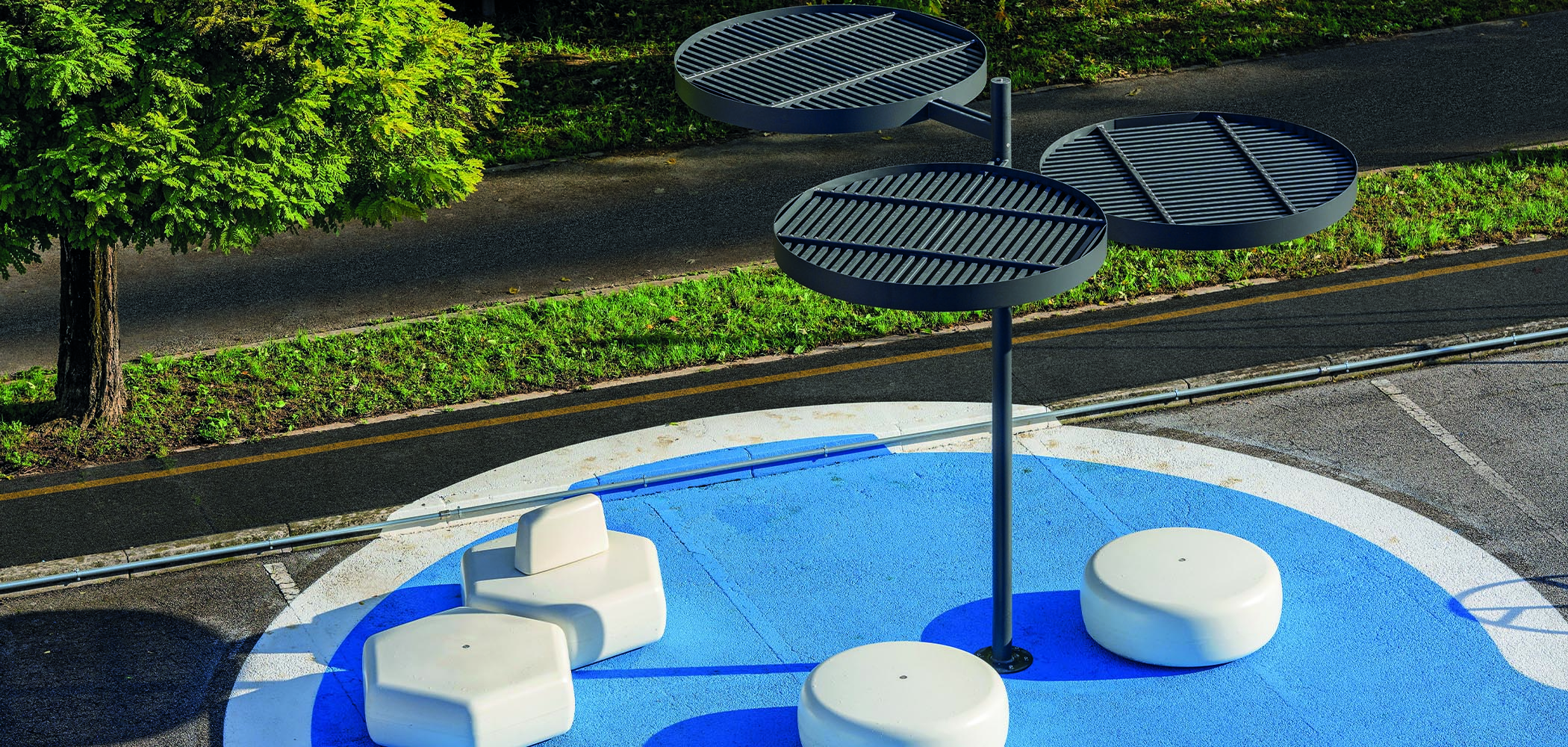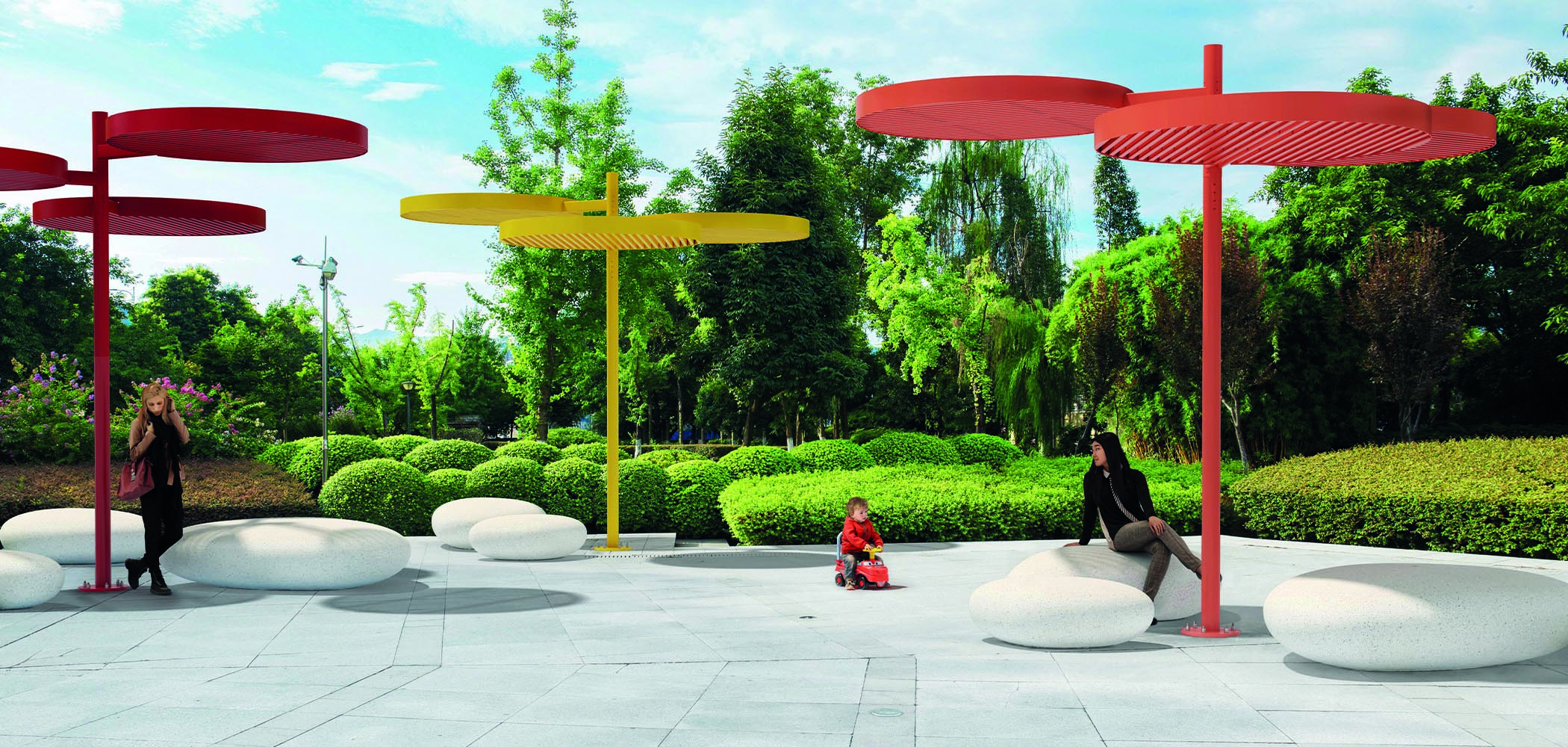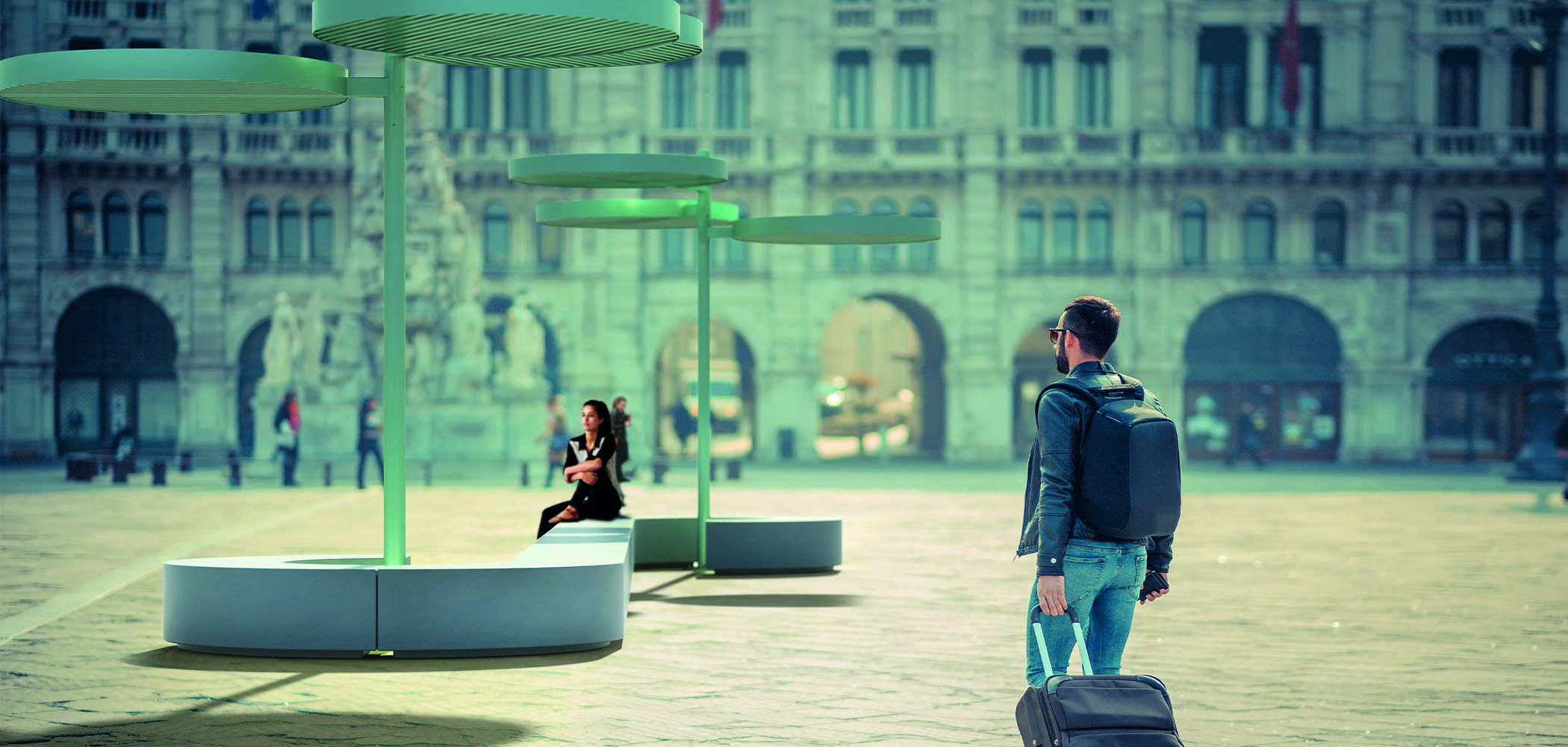 Collection Stile @en
OMBRA IN CITTÀ: PETALS
The range of action that integrates shadow in urban spaces
The shading system designed by Makio Hasuike & Co. for Metalco is the result of a careful analysis of the typical factors characterising the urban climate, a highly complex phenomenon, linked to a mix of different problems. Excessive concreting, cramped spaces, an alternation of streets and squares and the massive presence of apartment blocks and industrial buildings that prevent the creation of naturally shady places, inevitably leading the climate to overheat, with a negative effect on the quality of life. Now more than ever, a city that really wants to take care of its inhabitants must provide artificial shaded areas able to restore some balance and help to create microclimates that contribute to the wellbeing of its citizens.
OMBRA IN CITTÀ: PETALS
Shading structure composed of a supporting column with three circular steel frames, arranged at different heights and equipped with aluminum profiles.
Fixing: Plate with anchors
Dimensions and weight:
Ø 4100 mm Ø 4725 mm
H 2855 mm H 3055 mm H 3255 mm
490 kg
Finishings and materials
Sizes and Configurations